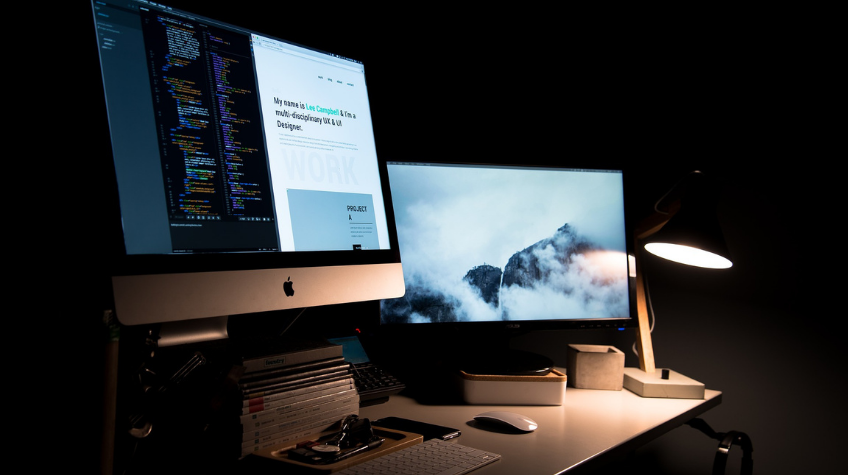 Videos are a part of our everyday life, whether for amusement, interest, or education. But there's nothing worse than sitting down to view a video only to discover that it isn't playing. Fortunately, video converters exist to rescue us from any troubles with videos of any format. You can convert everything to the proper format before sharing it with anyone. We'll go through the best video converters for Mac users.
► Pros and cons of free video converters
Of course, when we think about video conversion, we prefer to do it for free. Especially if we only need to process a single file.
But free converters have both pros and cons.
♦ Advantages
Of course, video processing will be completely free. Also, most converters can work with the most popular video formats and have quite a wide range of features, and are easy to manage.
♦ Disadvantages
The disadvantage of such programs is limited functionality. Since they are free, there are limitations to the conversion possibilities. For example, there are only popular formats, and you'll end up with a watermark on your videos. And some programs don't have many tools for editing.
► VideoProc
It's a little utility for macOS. The program has a small size and no negative impact on performance. It can work with different formats and has a lot of options for that.
♦ Cons:
GPU hardware acceleration will enable fast conversion and excellent video quality;
It has a number of tools that help with the GoPro converting process;
Noise reduction and removal programs can help you enhance the quality of your raw footage rapidly;
Splitting, cropping, sliding, combining, fisheye correction, subtitles, and snapshots are among the other capabilities.
The program's navigation is fairly basic, making it suited for both beginners and expert users.
It supports over 70 input types and has a large library of pre-configured profiles.
Do you require 4K conversions? Not an issue. VideoProc can handle resolutions as high as 8K. You may test the program for free.
♦ To convert a video to MP4, you need to:
Upload the desired file.
Pick a needed format, in our case, MP4.
Start the conversion.
Enjoy the result.
► Wondershare UniConverter
This is an excellent program with good quality and speed. The program has a nice design, is convenient and easy to use and has a set of necessary functions with which you can change any video.
♦ Cons of Wondershare:
Support for 35 video formats, such as MOV, MPEG, MP4, and more;
4K resolution;
There are more than 150 pre-configured profiles to pick from.
You may test the free trial version, but you can only convert one-third of the video. To start the conversion, you should:
Pick a file you need.
Pick an MP4 format.
Start converting.
Enjoy the result.
► Movavi Video Converter
This video converter for Mac users is simple to use and supports more than 180 media formats, including the most popular.
There are almost 200 preset profiles for common devices.
Because of Movavi's unique algorithms and quick conversion speed, you can convert your files while keeping optimum quality.
The program displays a preview of the final converting output.
♦ Cons:
It gives you the ability to adjust the volume of your audio;
It allows you to edit, trim, or rotate video;
You can save videos with maximum quality.
♦ How to convert a video:
The conversion process is simple, even an inexperienced PC user can figure it out.
Plus, you can use just a handy online tool from Movavi.
Here are the instructions for the conversion:
Open the program and drag and drop the file.
Select the desired final format.
Click start.
Enjoy the result.
You can watch the finished video in the window that opens.
► Aimersoft
This program has a contemporary, user-friendly interface that is ideal for novices. It produces high-quality output and converts files quickly. You get what you paid for with most of these converters.
♦ Cons of this converter:
There are dozens of video codecs to choose from (including MP4, AVI, MOV, and MPEG);
Resolutions up to 4K;
Over 125 preset profiles;
You won't have to deal with commercials, sales, or demands to install extra software, as with most premium choices.
♦ How to convert a video:
Choose and upload the needed file.
Pick a format MP4.
Wait for conversion to end and enjoy the ready video without quality loss
Aimersoft's free edition allows you to convert one-third of your movies and download five files from the Internet.
Videos from websites can be recorded, however, the duration is limited.
♦ Conclusion
If you want to modify any video for your Mac device, it is quite possible. You'll have both online resources and great programs with a wide range of settings in your arsenal, so you can change videos easily and keep the original quality