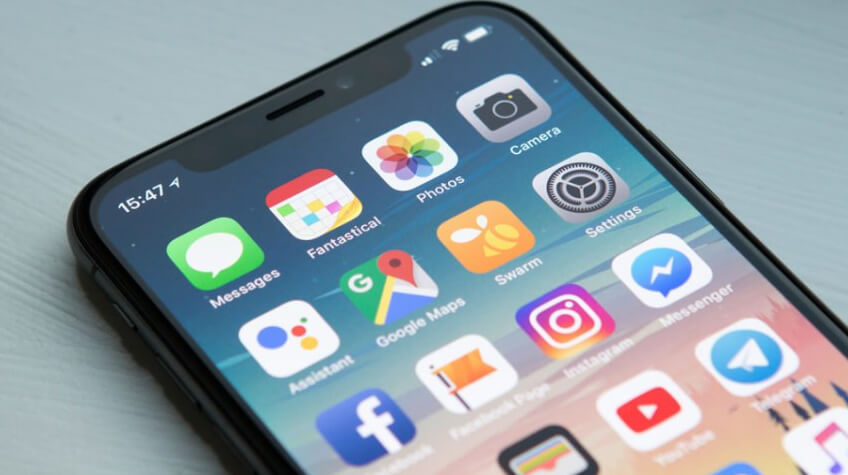 Life nowadays is bombarded with all kinds of distractions imaginable. It does not matter whether we are trying to study or get some work done, there will always be a WhatsApp notification, a sale pop-up, or any other notification there to pull us away from work.
Fortunately, there are several focus apps available on the iOS App Store to help you stay laser-focused on the tasks at hand. Here are 6 of those apps that you could consider downloading:
1. Dewo Calendar
The Dewo Calendar perfectly understands what notifications are worth looking at and what are not. This app relies on its AI tracker to analyze each individual's working environment, and silences and deals with notifications that may cause a hindrance.
For instance, it will automatically enable the Do Not Disturb mode on your device after analyzing your work pattern so that you may not be distracted by a meme sent to you by your friend. Though, currently, it is only compatible with Google Calendar.
Any.do is a cloud-based focus app that offers a combination of calendar, to-do list, and reminder functions under one hood. The app further enables you to take part in collaborative work where each person's efficiency may be monitored and evaluated efficiently.
The app offers features such as task creation, sub-task addition, adding notes, and even adding collaborators to said tasks easily. Furthermore, the app may conveniently be synchronized across several platforms that you may be using.
This app adds a rather fun element to your work routine. Using the Pomodoro technique, this app not only lets you focus on your tasks efficiently but also creates a game-like experience for you when taking breaks or making progress.
You start by planting a digital seed on the app when you are ready to start working. As you continue to work and not pick up the phone, the seed will gradually start to grow into a magnificent tree. However, if you leave your work and pick up the phone, the tree will start to wither. Seeing your focus and dedication visually represented by a magnificent tree will give you a sense of achievement at the end of each work cycle.
As the name suggests, this app provides a rather simple interface for you to achieve maximum productivity. While this app also relies on the Pomodoro technique, it further modernizes it by adding a timer for easier understanding.
Here, you will be provided with a blank white screen where you can add tasks, set deadlines, or assign priority to each of them. These tasks are further backed up by timely reminders and widgets to keep you updated at all times. And you can also ask Siri to utilize this app for you without having to even pick up the phone.
Accepted as the best to-do list app by The Verge, this app offers everything you need in a task management app. Whether you need to set reminders for your professional life or your personal life, the app lets you cater to all of it with simple tasks, reminders, and repetitive reminders.
The app also allows all connected team members to share their updates in the comments for everyone's clear understanding. And for further convenience, you may connect with other utility tools like Google Calendar, Amazon Alexa, Slack, and several others.
Last but not least, this productivity apps is perfect for Mac users all over. Staying laser-focused on important tasks can be somewhat challenging, thus the Be Focused Pro app enables you to get things done efficiently by breaking down your work routine into small intervals.
Once an interval is over, you will get to enjoy a short break, after which you must get back to work. You may easily customize the number of intervals and the duration of breaks that you wish to enjoy. But that requires some level of self-loyalty.
In a Nutshell
These are some apps on iOS that can help you focus properly on important tasks. Though, accessing their maximum potential will require access to an internet service like Suddenlink Internet. And that may easily be arranged with a single call to the Suddenlink customer service team.
Author Bio: Mashum Mollah is a tech entrepreneur, and passionate blogger. He shares his journey, insights and experiences at TechMagNews. If you are an entrepreneur, tech savvy, or simply an info-holic, then this blog is for you.
Related Posts: