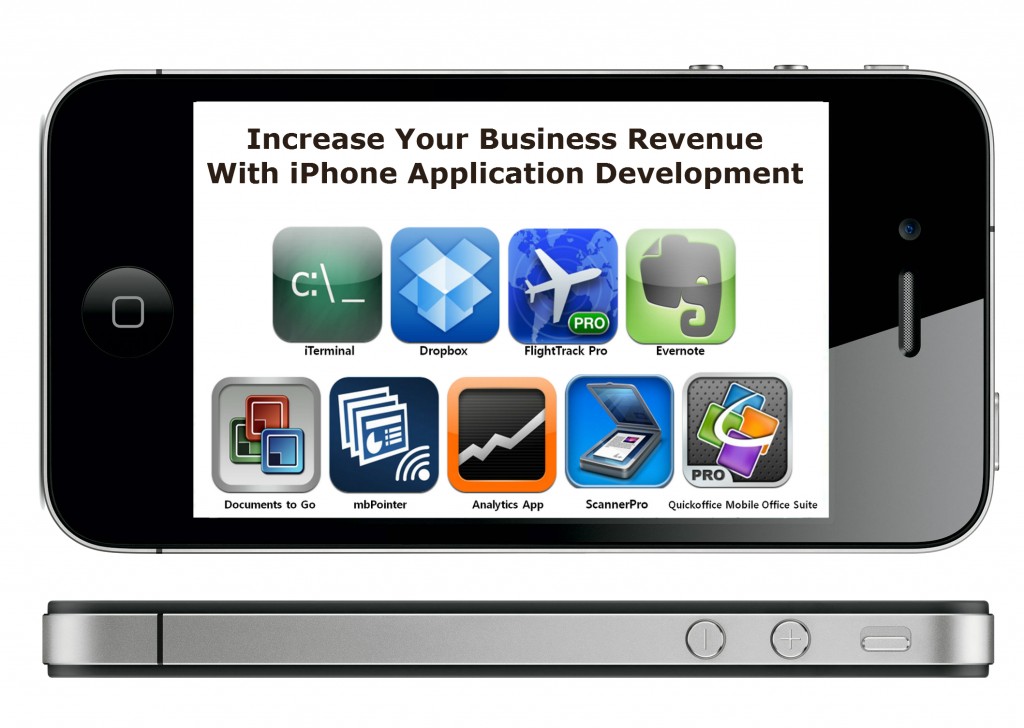 Life has become much easier for everyone ever since the advent of technology. Today, there are apps for almost everything, from shopping to booking online tickets. Now people can order whatever they want, from household items to food, by simply using an app. The number of people using mobile applications is only expected to continue to rise.
Mobile internet browsing now accounts for more than half of all web traffic worldwide, surpassing desktop internet usage for the first time. As the demand for mobile devices continues to rise, businesses increasingly rely on customized application development.
There are majorly two types of applications that are developed, namely: iOS app development and Android app development. iOS apps are developed for iPhones, while Android apps are developed for phones supported by Google's Android.
When compared, the percentage of the global mobile operating system market held by Android is 71.45%, with iOS holding only 27.83%. However, with an increasing number of iPhone users, more and more companies are now coming up with customized iPhone app development.
In this post, we shall discuss the benefits of customized iPhone application development.
So, let's get started…
Table of Contents
What exactly is "iOS Application Development"?
The process of creating a mobile app for Apple products such as the iPhone, iPad, Smart Apple TV, Apple Watch, and other similar products is known as iOS application development.
Application development is a way that helps companies to stay connected with their target customers. Most companies come up with their apps in order to help their customers have a comfortable shopping experience with them.
They hire a team of experienced app developers to have a stunning iPhone application up and running. Using Objective-C and Swift (primary programming languages), developers create customized iOS apps.
Customized app development is a procedure in which the client's unique needs are kept in mind before developing an app. A reputable application development company, such as WeeTech Solution Pvt. Ltd., will first understand your unique needs, and based on those needs, your app will be developed. 
Why Should You Develop a Custom App for iOS?
Companies in every sector are beginning to see the benefits of investing in the creation of bespoke software applications. More and more businesses are now coming up with one-of-a-kind applications to remain competitive and enhance their business processes.
Off-the-shelf software is one possibility; however, developing custom software that is specifically crafted to meet the requirements of a company is often seen as the more advantageous choice. Customized iPhone app development can lead to enhanced levels of both efficiency and production in a wide variety of contexts.
Custom application development may also be used to create one-of-a-kind experiences for customers, which can help set your company apart from other similar businesses in the industry.
Top 12 Advantages of Developing Customized iPhone Apps
You should think about developing custom iOS apps for a variety of different reasons.
1. Better User Experience
Customized iPhone app development can help businesses provide their customers' enhanced user experience. Believe it or not, what your users feel about your business matters. This is the most competitive era we are living in. Today, there are myriads of businesses operating in the ecosystem. If you don't give your customers what they want, they will immediately start looking for alternatives. So to retain your customers, you need to have your own iPhone app developed.
2. Improved Safety and Assurance
The high-end security layer that is provided by iPhone app development is one of the most significant advantages that it offers. Know that the moment your customers will feel unsafe with you, they will immediately leave you. Hence, improved safety and security are imperative.
Apple iPhone users will be benefitted from customized app development. Businesses would be able to provide their customers with a high level of protection against malicious software, viruses, and other dangers that frequently interfere with routine business activities.
3. Flexible User Interface
Every business strives to provide the highest possible level of service to its clients.
The fact that existing consumers are already familiar with and generally content with the synchronized environment of the Apple device is a benefit of iPhone app development. Because businesses already have a good idea of what their customers want, it should not be difficult for them to increase their revenue through technological advances.
4. Competitive Advantage
The creation of an iPhone app presents a fantastic chance for any business with expansion goals to position itself more prominently in the competitive landscape on a worldwide scale.
5. Improved ROI
Creating iPhone applications allows businesses to achieve the highest possible return on their investments. A successful iPhone app can help a business have a competitive advantage over its rivals. It is because iPhone is a far more sophisticated option than an Android device because it has a greater potential to reach the customers who are being targeted.
6. Solid Brand Value
It goes without saying that anything associated with Apple, which is widely regarded as one of the most reliable brands in the world, would also be trusted. iPhone users very well know that Apple performs stringent quality assurance checks on mobile applications before deciding whether or not to make them available for download.
As a result, the increased trust that clients have in a company app is due to the increased brand value that comes from iPhone app creation.
7. Fully Encrypted Apps
The iPhone application development offers a risk-free setting for conducting financial transactions online using applications running on the iPhone platform. The programs designed for iPhones are extremely safe and secure. They safeguard the operating system from dangers like hacking, phishing, and other similar activities, making certain that the online transaction is protected by full encryption.
8. Appealing Features & Design
Apps designed for iOS feature far more beautiful designs and appealing features. Customized iPhone app development help companies add appealing features and aesthetically appealing design in their apps. The more dynamic your app, the more customers get enticed to use it.
9. Effective Communication
As said earlier, a customized app is a great way to stay connected to your customers. Today's customers need solution instantly. An app is a great way you can help your customers with appropriate and timely solution. Moreover, having an app helps businesses communicate more effectively with their users.
10. Easy Customer Targeting
A customized iPhone app development will help you target your customers easily, leading to increased sales. By having a dedicated mobile application, not only would you be able to acquire new clients, but you will be able to conveniently keep the ones you already have by making things simpler for them.
All this can be achieved by developing an app that is user-friendly so that your clients can continue making purchases and return for additional purchases.
11. Cut Down On Customer Service Costs
A customized iPhone app can handle the majority of your customer service tasks. This, in turn, will relieve you of the burdens associated with the costs of manually doing these tasks.
For instance, the employment of chatbots is currently becoming increasingly common in the majority of applications. The Chatbot uses a high-quality algorithm to start a conversation with the consumer before any human customer support agents become involved.
This assists businesses in saving a lot of time and money that they would otherwise spend on customer support service.
12. Easy Scalability
The scalability of products is an important consideration for expanding a business. Customized iPhone app development is the simplest way to achieve scalability. Having a scalable application will ultimately guarantee financial success for your company.
Wrapping it up…
So, these are the top 12 benefits of customized iPhone app development. Know that creating a bespoke app can help you tremendously. More often than not, businesses opt for ready-to-use apps and fail in the market drastically. It is because those apps are not created keeping your unique needs in mind. And customized app development is a procedure that takes into account the unique need of a business.
Wondering where to get your customized iPhone app developed from?
Of course, at WeeTech Solutions Pvt. Ltd. WeeTech is a renowned web and app development company providing unique solutions to its customers worldwide. We have helped numerous businesses with unique app development, from small-sized to Fortune 500 companies.
We can help you with customized iPhone app development. We have a team of seasoned app developers who will create a bespoke app for you.
Contact WeeTech Solutions Pvt. Ltd. for more details!