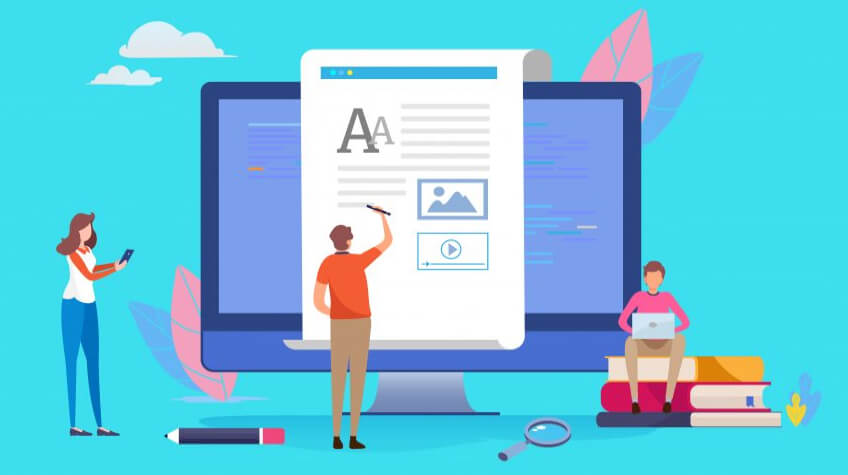 In the world, content is the most important factor in achieving goals. For college students, the content can take the form of many essays, while for bloggers, it can take the form of any blog post that attracts an audience. The best paraphrasing‌ ‌tool helps you to save time from manually rewriting the content.
Those who run new or existing businesses need to provide consumers with original information and content about products and services.
Whether it's an article, blog, or academic research, a key component of any type of writing is that it must be unique and original.
This will not only help you improve your reputation as a content creator but will also prevent you from being accused of plagiarism.
You can be a great writer, and you can communicate your ideas well, but when you get ideas from the Internet, you may accidentally match other people's words.
This may develop plagiarized content in your work. Plagiarized content will damage your reputation, and people will find that your work is not original and boring.
Copying and pasting accurate sentences from someone else's website is called plagiarism.
However, when you accept a concept and express it in your own words, it becomes unique.
The best way to accomplish this task is to use paraphrase tools.
They are effective and accurate enough to eliminate plagiarism and make your content unique and original.
These tools can help you to complete the task in a few seconds which generally takes 2-3 hours.
This article will guide you about how you can improve your content by using these tools and list the top 3 tools used for paraphrasing.
What is a paraphrasing tool?
Paraphrase tools are also called article rewriting tools, spinning tools, sentence converters, or content conversion tools.
Paraphrasing tools guarantee correct results and provide you with 100% reliable content that you can use anywhere without being worried about penalties.
Many paraphrase tools allow you to choose from multiple categories when rewriting sentences.
These tools will help you increase high-quality web traffic by providing you with excellent SEO content.
It turns out that this is an important part of your digital marketing strategy, so you can write content without plagiarism.
These technologies help improve the accuracy of the complete article by using more precise terms, words, and phrases.
These tools will help you fix content errors and increase conversion rates.
Why paraphrasing tools are considered important?
Paraphrase tools are essential for students, freelancers, researchers, teachers, and article authors to improve their content.
Daily writing and creating original content can make the brain no longer think about the same topic, so these tools help to relax the brain a bit and help people to learn new writing skills.
Paraphrasing tools are very easy to use, as all you have to do is copy-paste your text or upload the document file, paraphrasing tool will rephrase your text or file and your document will be presented to you in a few seconds.
People can also avoid plagiarism by using paraphrase tools. Since plagiarism is not acceptable at all on the Internet, these tools can help content creators to develop original content which is plagiarism-free and prepare for the Google search engine.
► Best 5 Tools for Rephrasing Text
Let's take a look at some of the best paraphrase tools that can improve your content and provide fresh, original content in seconds.
Rephrase.info is an excellent free online paraphrase tool that can help you rewrite or rewrite sentences, paragraphs, articles, blogs, abstracts, assignments, journals, or other authors.
The interpretation is very fast and completely free, so users can easily create unlimited content.
The rewritten content created by this tool provides unique quality, freshness, and clarity.
This tool provides you with high-quality content through AI technology from its database. AI database contains millions of synonyms to simplify the entire rewriting process.
This online paraphrase tool not only helps to paraphrase the content in a shorter time but also guarantees the quality and authenticity of the content.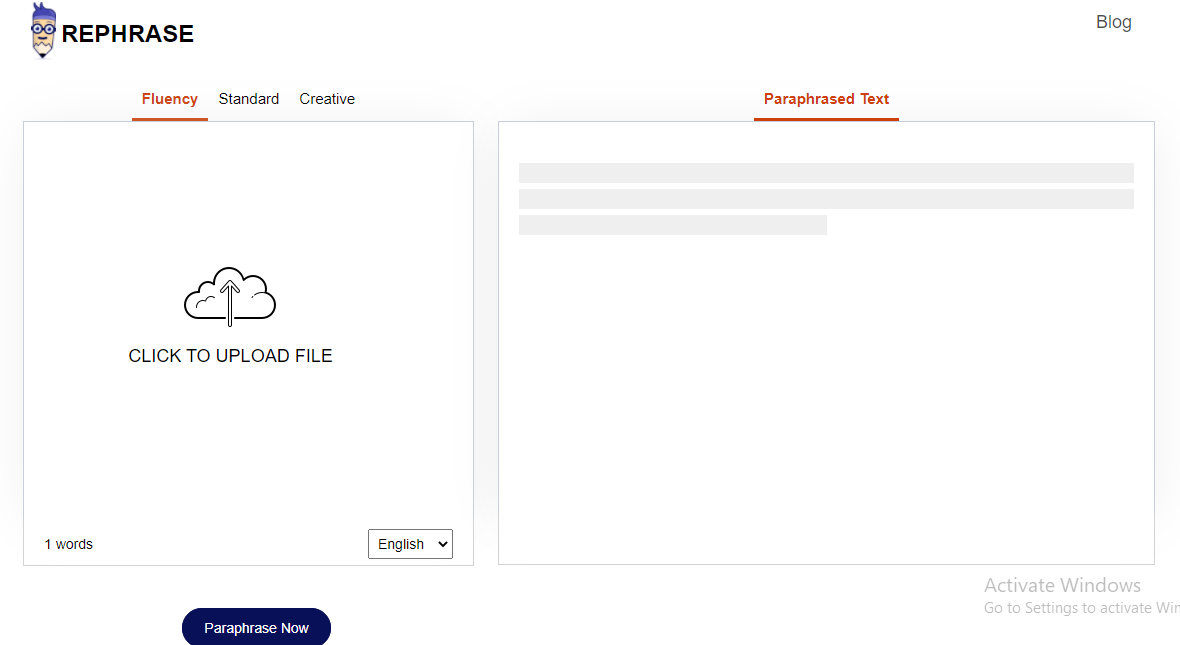 This tool gives plagiarism-free content. This tool works well when it first analyzes and understands the context of the material before starting to paraphrase.
Features of rephrase tool
It is a very easy and free to use tool
Maintain the quality of the content.
Make the content plagiarism-free.
This tool's AI technology ensures the accuracy of results without compromising the quality.
It is easier to rewrite in a shorter time as compared to writing manually which is a time taking process.
No registration charges required
This tool completely saves and protects your content from third parties
This tool supports paraphrasing in multiple languages.
2. Prepostseo.com
The prepostseo paraphrase tool is one of the best tools for rephrasing long content and articles.
This is an easy-to-use paraphrase tool widely used by students and freelancers to improve their content.
This tool helps you to delete plagiarism with one click and provides results in seconds.
The powerful algorithm in this application scans every sentence and modifies it by changing the words and replacing it with synonyms.
This artificial intelligence paraphrase tool replaces words without changing the meaning of the sentence.
If you are self-employed, you should use this tool regularly.
3. Paraphraser.io
This is also one of the paraphrasing tools that users can use to rephrase their content.
The application is easy to use and provides instant results. Using this application, you can correct your papers and research papers, and remove grammatical errors and plagiarism from the content.
To make your article more attractive, the app provides suggestions that are equivalent to suggestions you can choose to improve the quality of your content.
4. Paraphrasingtool.ai
Paraphrasingtool.ai is an online paraphrasing tool that uses artificial intelligence to change the sentence structure without altering the original meaning of the context.
It's not only free but also offers 5 writing tools that can help you write content faster and better. These tools include:
Paraphrasing Tool
Text Summarizer
AI Content Generator
Plagiarism Checker
Grammar Checker
This way, whether you are a blogger or a student, this website will save your money and time as it offers major writing tools in one place.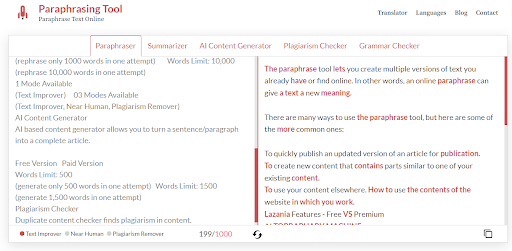 The paraphrasing tool has three modes including:
Text Improver: This mode is helpful to improve sentence structure and readability
Near Human: This mode converts complex sentences into easy-to-read content hence making SEO-friendly content.
Plagiarism Remover: This mode is best when you have to remove plagiarism from your context.
The paraphrasing tool by rephraser is an amazing addition to the list of top AI paraphrasers that you can use to transform old articles and enhance the quality of the text.
If we compare this sentence rephraser with other online tools, it is quite reliable with its paraphrasing and makes sure to keep the new lines unique. There is no need to worry about the plagiarism factor in the new article because it will be 100% different from the actual content.
One of the prime features of this paraphrasing tool is that it preserves the actual intent of the blog and provides you with a new article that will have the same meaning.
Moreover, this paraphrasing tool supports multiple languages like English, Espanol, Italian, French, Dutch, and Indonesian. That means users from all over the world can use this online sentence rephraser tool to renew the content.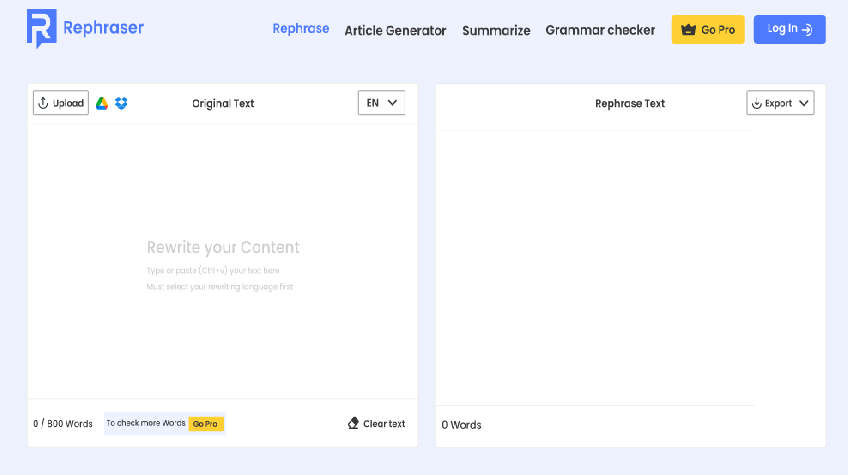 This advanced AI paraphraser also allows rephrasing the text in various styles. This tool offers multiple modes of paraphrasing and makes it possible for you to get different versions of articles from a single content.
General: In the general mode, the words in the content get changed. This online tool goes through each of the lines and makes changes in the text to make it different from the original one.
Academic: In the academic mode, you will get a new version of the content however the main references will get locked and will not be paraphrased.
Blog: This mode allows you to make changes in the content by modifying its structure however the keywords get locked here and remain the same in the new content.
Conclusion
Writing is an art for many people, but it gets difficult with time to write. Sometimes, using rewriting and paraphrasing tools can help them improve the quality of the content.
These paraphrasing tools help writers to write their content in lesser seconds.
These tools are free and very easy to use.
You don't have to go anywhere; you only need an internet connection and a paraphrasing tool to complete your writing task.