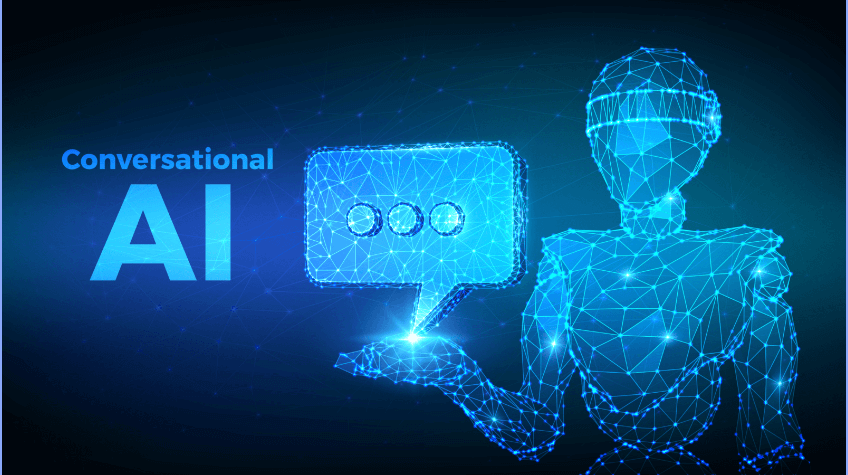 ChatGPT has gained immense popularity ever since it is introduced. And for all the good reasons, of course! This AI-powered chatbot is the first of its type and is already finding uses in a variety of different industries, including customer servicing. A conversational artificial intelligence platform, a technology that the business class community greatly relies on, is at the heart of its idea.
Conversational AI Platform and Conversational AI tools will evolve and flourish despite the threat posed by chatGPT's dominance. It is because the majority of technologies that set trends have limitations, and more than that, businesses will need individualized and viable solutions that can be used within a framework that is compatible with plug-and-play components.
When it comes to connecting with customers, the human element of interactiveness and great customer experience is of the utmost significance. It is because the majority of customers despise having to wait in order to speak with a representative. Also, humanly it is not possible for customer service executives to attend to a large volume of phone calls.
In such a situation, Conversational AI platforms and Conversational AI tools come in handy. They might be implemented in a variety of businesses to better attend to the requirements of individual customers, which would help businesses mitigate any issues and improve efficiency.
However, it is crucial for businesses to choose the right Conversational Artificial Intelligence Platform to succeed in the long run.
But the question here is – how to decide which the Best AI conversational tool for the business is.
If you're wondering the same, then read this post.
In this post, we shall discuss the top 10 AI Conversational Platforms for 2023.
So, let's get started…
Table of Contents
What Exactly Is a "Conversational AI Platform"?
A Conversational Artificial Intelligence Platform is a group of technologies that connect humans and computer platforms. Natural language processing and machine learning are at the heart of conversational artificial intelligence (AI). It facilitates interactions between humans and digital systems in a manner that is analogous to how humans would interact with one another.
Conversational AI combines text and audio to mimic human interaction. These systems are integrated by companies into their websites, social media accounts, SMS marketing campaigns, and other messaging channels. The responses provided by bots and virtual assistants are automated, but they may be quickly adapted to meet the requirements of individual clients.
Just like other forms of artificial intelligence technology, conversational AI platforms use machine learning to gradually improve their level of intelligence and performance over time.
Some of the top Conversational AI Platforms include Siri, Alexa, and Google Home. All of these are Virtual assistants.
Customers can have live conversations using chatbots that are specifically designed for use on websites. This, in turn, saves a lot of time for customer service executives that they can utilize to resolve customers' grievances instantly.
One of the most basic types of conversational artificial intelligence includes FAQ bots used to provide immediate responses to frequently asked inquiries.
Using these bots, companies can enhance customer experience, which helps them retain their customers for a longer period. Consumers can interact with chatbots in the same way that they would with another person. Those who are in need of immediate responses can receive them through this artificial intelligence technology in a manner that is virtually human-like.
Why Is Conversational AI Platform and Conversational AI Tool Essential For A Business?
Businesses often struggle when attempting to meet the needs of a large number of customers with a highly customized experience. However, Conversational AI makes it possible for them to provide excellent experiences to their customers. By incorporating cutting-edge technologies like NLP and ML into more conventional software like a chatbot, "conversational AI" businesses can better meet the needs of their end users by providing them with personalized suggestions.
Conversational AI aims to streamline the entire customer service process by simulating human interaction as closely as possible. There are several ways in which conversational AI is changing the customer experience, including:
1. Increased Individualization
Using the top Conversational AI Platform, companies may provide customers with a more customized service. Conversational Artificial Intelligence Platforms collect and analyze user feedback in order to meet the consumers' needs.
2. 24×7 Availability
Today's customers are money-rich but lack time tremendously. They don't like waiting for a response at all. If they don't get their queries resolved instantly, they just leave the site. In such a situation, Conversational AI platforms and Conversational AI tools come in handy. They are available 24×7, providing customers with timely responses as and when they want.
3. Streamlines Businesses
Chatbots allow businesses to streamline their customer care processes by responding to multiple inquiries at once. The best thing is that they reduce wait times by directing consumers to the right agents.
4. Reduces the Impact of Language Barriers
AI chatbots can be integrated with language translation software that helps them effectively read and generate responses in any language. This helps shoppers make a purchase in any language without having to worry about a particular language, such as English.
5. Help Increase Revenues
Conversational AI platforms use machine learning to make suggestions to customers based on what they have browsed and added to their cart. This leads to increased business and higher profits for the firm.
6. Can Be Integrated Into Multiple Channels
AI-powered chatbots can be made available across a wide variety of channels and devices. In addition to this, they might be trained to be able to deliver a wide variety of services to clients. All of this contributes to helping organizations preserve a consistent image in the market.
7. Helps Businesses Save Time
AI-powered chatbots can assist firms in economizing a significant amount of time, which they then have the opportunity to devote to tasks more central to their operations, such as formulating strategies to boost sales and so on.
Let's now take a look at the 10 Top Conversational AI Platforms. Here we go…
10 Best Conversational AI Tools
Here is our list of the 10 best AI conversational tools that you can consider using in 2023:
1. Amazon Lex
Amazon Web Services (AWS) offers the conversational AI program known as Amazon Lex. Amazon Lex is a strong deep learning tool that provides developers with the same capabilities as the ever-popular Amazon Alexa digital assistant. Amazon Lex aims to incorporate natural language processing and conversational user interfaces into the software.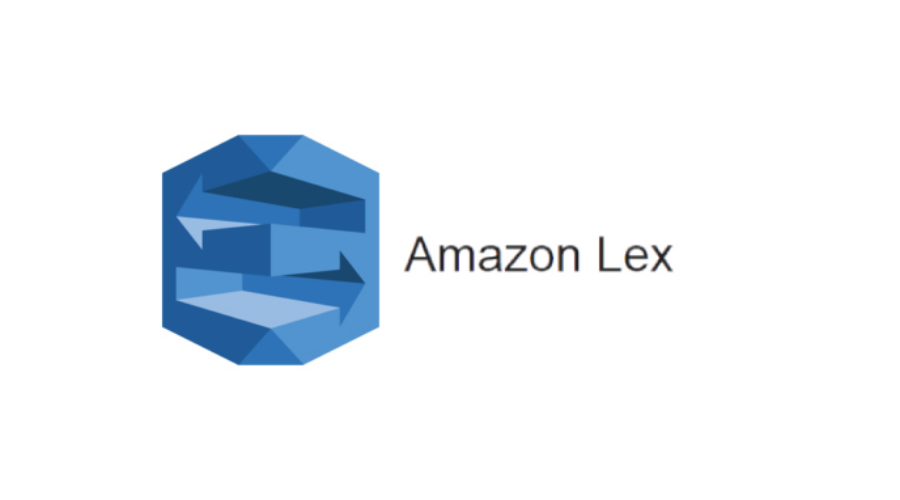 This service designs and develops conversational user interfaces for a variety of applications. It makes use of sophisticated models of natural language. It conducts simple automated activities, grasps intent and context, and links to other AWS services to enquire about data and monitor performance. Amazon Lex is able to perform these functions automatically.
It's now time to take a look at some of the most notable aspects of it:
Principle Attributes:
Amazon Lex, a fully managed service that uses the same technology as Alexa, allows you to handle difficult deep-learning tasks like speech recognition and language understanding.
Amazon Lex's compatibility with AWS Lambda makes it simple to initiate the execution of functions that carry out the necessary business logic for retrieving and updating data in the cloud's back end.
Direct deployment from the Amazon Lex console to chat platforms, mobile clients, and IoT devices cuts down on the need for cross-platform programming.
The Amazon Lex platform is an all-inclusive, scalable, secure, and user-friendly tool for developing, releasing, and keeping tabs on your bots.
Pricing:
AWS gives developers access to a free tier of their service for a period of one year if they wish to test out one of their chatbots, like Amazon Lex. When using Amazon Lex, you just pay for the number of speech or text API requests processed by your bot. Your bot will be charged $0.004 for each speech API request it processes and $0.00075 for each text API request.
2. Microsoft Azure Bot
Microsoft Azure Bot is yet another wonderful artificial intelligence platform that helps users construct conversational bots by providing Power Virtual Agents. The best thing about Microsoft Azure is that the user need not need to write any code to build these AI chatbots when using Microsoft Azure.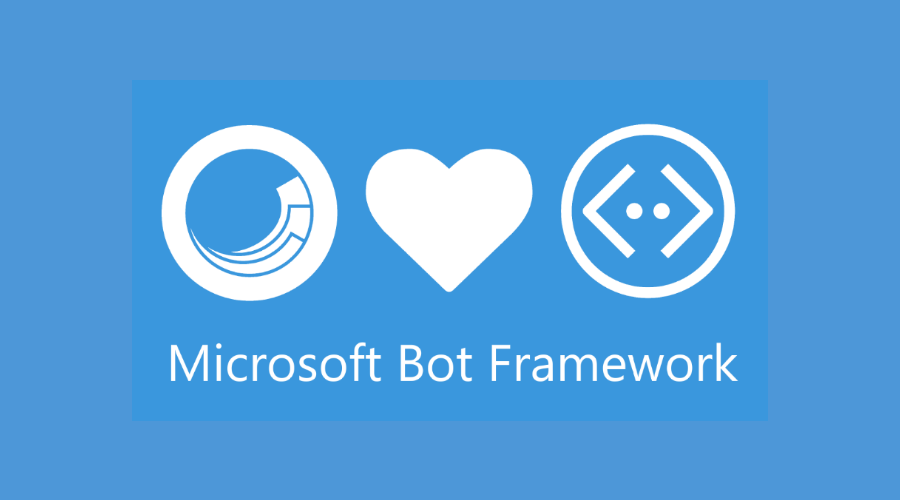 The Microsoft bot is a conversational artificial intelligence platform that integrates with the entire ecosystem of technology. You may connect to a variety of internet services, such as a website or app; Slack; Cortana; Skype; Telegram; Messenger; SMS; and more, by utilizing their clever bot.
It gives insightful recommendations depending on the requirements of the consumer, translating languages, and even recognizing users based on photos.
This conversational artificial intelligence platform features connections with Microsoft APIs such as Bing search, Text Analytics API, and Cognitive Services. It is designed for the travel, banking, and entertainment industries specifically. These bots can address difficult challenges in particular regions while having a significant influence.
In addition, the voice commands that are implemented into their bots make it possible for businesses to improve the quality of the customer experience by streamlining their operations.
Let's now have a look at some of the most notable aspects of it:
Principal Attributes:
Make use of their cognitive services to develop intelligent bots that are able to communicate, listen, comprehend, and learn.
Developing experiences that make use of multiple modes and channels
Capability to scale while maintaining safe operations through centralized management
Rapid construction of robots with the ability to learn and improve over time
Not only does Microsoft Azure offer a comprehensive collection of useful features, but it also possesses a high level of security.
Offers a vast repository of software development kits (SDKs) and tools for testing and improving your bots.
Automate the tracking of essential bot telemetry and the identification of upcoming topics.
Connect to channels such as telephony and Microsoft Teams with only little modifications to the source code.
Maintain compliance and governance by deploying bots in a safe environment.
Create, test, and distribute bots with the use of a graphical user interface that requires little to no coding.
Integrated solutions that are scalable and may be included in your current IT infrastructure.
Pricing:
To test out Azure's bot service, you may sign up for a free trial. You'll need to get in touch with the business, though, to find out how much the premium version would cost you. The amount of messages sent using the Microsoft Azure bot is used to calculate the cost of the Azure bot service.
3. Messenger Platform by Meta
Meta has developed a conversational AI platform, Messenger. It enables businesses to interact with customers on the social networking site Facebook using the platform. Conversational AI is made available through Meta's Messenger Platform, which streamlines the process of providing customer assistance through Facebook pages.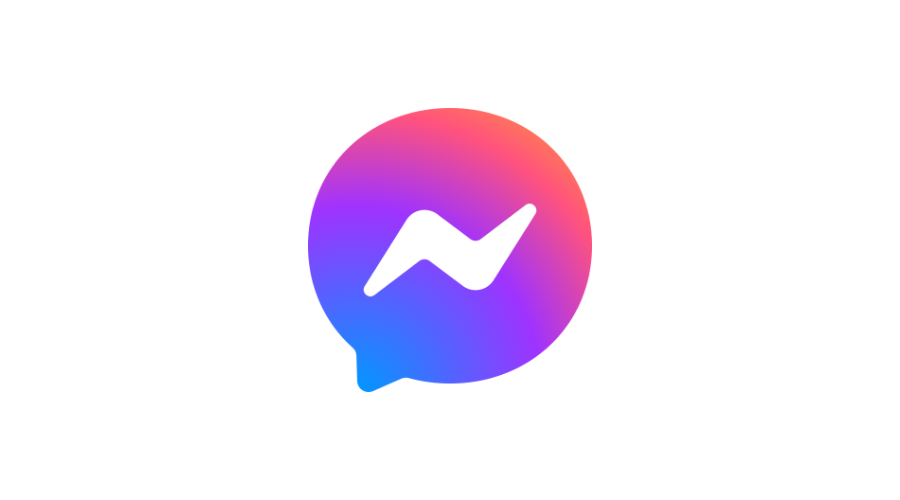 This messaging tool enables a company's Facebook Page or Instagram Professional account to communicate with individuals who have expressed an interest in the company's social media presence or business. The other party must make the first move in order for there to be communication between their account and yours.
Let's now have a look at some of the most notable aspects of it:
Principle Attributes:
The capability of transmitting around 250 messages per second.
Acquire new perspectives through the use of analytics.
Processing of natural language for the purpose of gaining a clear understanding of intent
Make use of IDs and profiles to craft responses that are unique to each user.
Because Meta is such a dominant player in the social media space, it is given that the Messenger Platform will continue to be beneficial to businesses all around the world.
Pricing:
The Messenger by Meta is free for you to use.
4. SurveySparrow
At number 4, we have SurveySparrow, one of the most widely used online survey tools. SurveySparrow comes equipped with a no-code chatbot. It positions the company among the top AI conversational platforms available.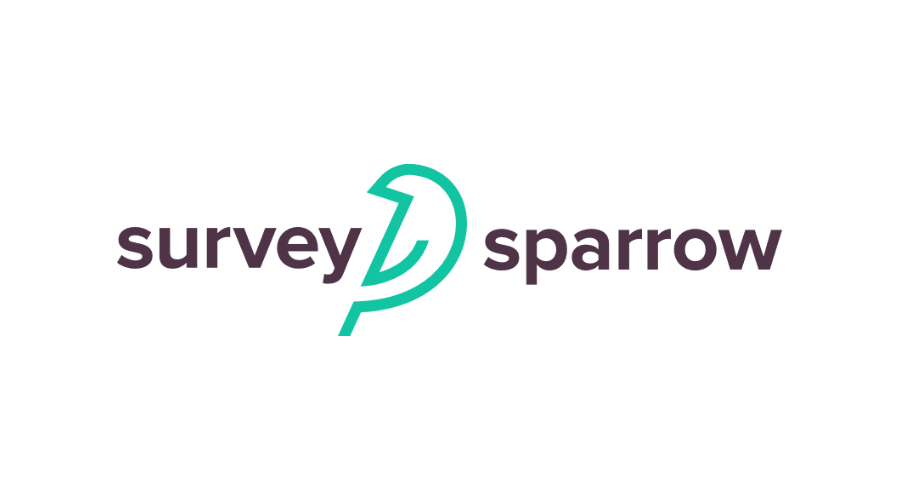 You don't need to have knowledge of any programming language in order to develop SurveySparrow. The best thing about Conversational Artificial Intelligence platforms is that they can be personalized. All you need to do is to personalize the widgets by changing their appearance and triggers. After that, you can use it wherever you like on the website or application.
It can be organized very quickly and lets you get started in no time. This is one of the best conversational AI platforms that makes generating leads a breeze for businesses. Using this tool, which is both interactive and available around the clock, you may change a mundane discussion into an experience that will stick with you.
Now, let's have a look at some of the most notable aspects of it:
Principal Attributes:
Create without writing any code by cutting and pasting the automatically generated embed code.
The changes will be reflected without any further action required.
In order to maintain a tailored dialogue, you can add question piping as well as variables.
It allows you to construct expressions in order to perform mathematical computations quickly and easily.
It allows you to use the Display and Skip logic capabilities to construct the flow of the dialogue from scratch.
You can give the chatbot the appearance you like by using Themes, or you can design a new one.
You can make the chatbot look pixel-perfect using CSS.
Analyze the data that was collected, filter the responses, and export the results.
The comparison option also enables you to cross-tabulate the results of the survey.
Pricing:
It offers 14 days free trial. Its Business version comes at $99, while the Enterprise option is available for $499 per month. For the Elite version, you'll have to get in touch with the team.
5. IBM Watson
IBM's Watson Assistant is one of the best Conversational Artificial Intelligence Platforms that serves as a consumer dialogue interface. It is a comprehensive conversational AI tool.
The platform lets businesses create, deploy, and maintain bots that improve customer experiences and brand loyalty by providing personalized customer assistance across many channels, such as the web, mobile, and over the phone.
The best thing about IBM's Watson Assistant is that it is easy to deploy. It helps businesses streamline their procedures. Using this conversational AI platform, customer support representatives are able to instantly access and search replies that their bot has delivered.
Watson Assistant comes equipped with a speech capabilities feature that allows users to ask questions without having to type a single character.
Let's now take a look at some of its top features; here we go…
Principal Attributes:
You will retain full ownership of the data generated by Watson Assistant.
They utilize a vast array of language processing strategies, which allows them to hold productive conversations.
It allows you to conduct insightful predictive analysis using any and all of the data that has been collected.
It combines voice and texting to facilitate the simultaneous transmission of information and speed up the process.
It comes with a disambiguation feature, which eliminates any kind of confusion while responding to a question.
It helps you create an omnichannel customer experience.
It can switch topics and return to the chat without disrupting the flow of the conversation in any way.
Pricing:
To help users get acclimated with the IBM Watson Assistant platform, the company offers a free version of the software known as "Lite." Their "Plus" plan costs $140 each month.
6. Replicant
You can count on Replicant to be one of the best conversational AI platforms available. It is one of the best conversational Artificial Intelligence platforms and is quite popular among businesses.
The main aim of this Conversational AI Platform and Conversational AI tool is to respond to inquiries from customers through voice chats. The idea behind Replicant's inception is that AI is now advanced enough to hold complicated conversations with humans, beginning with customer service.
Replicant is a market leader in contact center automation because it allows businesses to free up their agents to focus on the more sophisticated and nuanced issues their customers face.
By using Replicant's AI platform, businesses can promote natural interactions with customers across voice, text, and other digital channels. Customers can get their questions answered and problems fixed immediately, around the clock. The contact centers that Replicant serves are among the largest in the Fortune 100.
While you are utilizing the Replicant voice assistant, it is highly unlikely that you will have any recollection of conventional contact centers. This AI platform is quick and easy to use. It lets you handle over a thousand conversations in fewer than six weeks.
The following is a list of some of its more notable characteristics:
Principal Attributes:
Transcription and clustering of unstructured calls are done in order to identify essential intents.
Use their highly powerful conversation studio to create voice conversations.
You can make use of conversation components that are pre-built and adaptable to handle 80% of your call flows.
You can listen in on calls in real-time to get an accurate picture of how the assistant is performing.
Replicant uses a natural language understanding (NLU) brain to swiftly handle challenges in any language.
It fixes problems that customers have reported via phone, text, and other digital means.
The conversation dashboard in Replicant gives you instantaneous access to analyzed transcripts.
Replicant facilitates the smooth transfer of more complicated issues, intelligent routing, logging, and more through its integration with live agent systems.
Pricing:
Replicant's pricing is generally based on a cost-per-minute basis, which means you only pay for what you use.
7. Acquire
Acquire is an automated chatbot platform that businesses use to answer frequently asked questions. It is trained to deliver answers to frequently requested questions. This frees up staff members to concentrate on more difficult issues and functions.
This conversational AI platform does not require users to have any prior understanding of coding. It quickly brings the appropriate human representative in the case of any problem.
Acquire provides digital resources for enterprise teams to develop superior customer experiences. It offers safe co-browsing, AI chatbots, real-time communication, and video conferencing. Acquire supports both one-way and two-way video calling, so the customer has the option of being seen by the support staff while being anonymous if they like.
In addition, Acquire is renowned for its user-friendliness, straightforward navigation, and robust analytic capabilities. It's very easy to deploy. All you need to do is to determine your objectives and the function of the chatbot.
Businesses can use Acquire's chatbot to send customized messages on their website's most essential pages. Doing so helps them attract more qualified prospects. You can even provide attractive deals and discounts to your customers using Acquire chatbot. After the prospect has been qualified, the sales team will be provided with their contact information.
Some of the important characteristics of Acquire include the following:
Principal Attributes:
Customers can make free calls with only one click from the user's website.
Share critical documents instantly through chat windows using Acquire's peer-to-peer encryption and cloud storage.
It allows users to take notes during a call, and the call itself can be transcribed, thanks to speech recognition technology.
Using the co-browsing function in Acquire, users can highlight text, click on links, and fill out forms directly in the client's web browsers.
Pricing:
It offers two plans, free and subscription. For a subscription, you'll need to contact the business.
8. Cognigy
Cognigy stood out among the various top conversational AI platforms. It aimed to handle consumers who come from a variety of demographics, speak a variety of languages, and require a variety of solutions.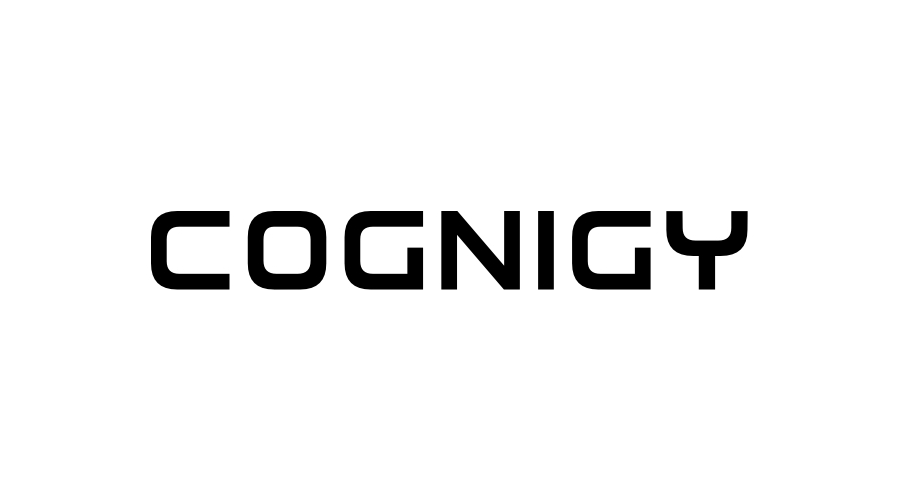 To put it another way, they are a conversational AI platform that adds the appropriate amount of value.
Cognigy offers solutions for everything, whether it is enhancing customer interactions with AI assistants, connecting consumers to the appropriate department and representative, supporting employees in solving difficult customer problems, or driving suitable actions with smart processes.
This Conversational Artificial Intelligence Platform is capable of providing answers to the majority of the issues pertaining to the client experience. It quickly delivers responses that are detailed and accurate so that you don't keep your customer waiting.
Now, let's talk about some of the most important aspects of them:
Principal Attributes:
Human-like digital agents are capable of communicating in the language of the customer.
It helps provide constant communication around the clock.
Solutions that can scale while maintaining full data protection.
It helps enhance customer experience by using extensive analytics functionality.
Instruction for your teams to help them get the most out of the platform they have access to.
Pricing:
You can begin using it by signing up for their free trial, and at the end of that, prices will be displayed based on the needs that you have provided.
9. SAP Conversational AI
The software behemoth SAP has developed this robust conversational AI platform called SAP Conversational AI. This artificial intelligence-driven chatbot can be integrated into your company effortlessly. Natural language processing (NLP) technology is what gives these chatbots their impressive level of functionality.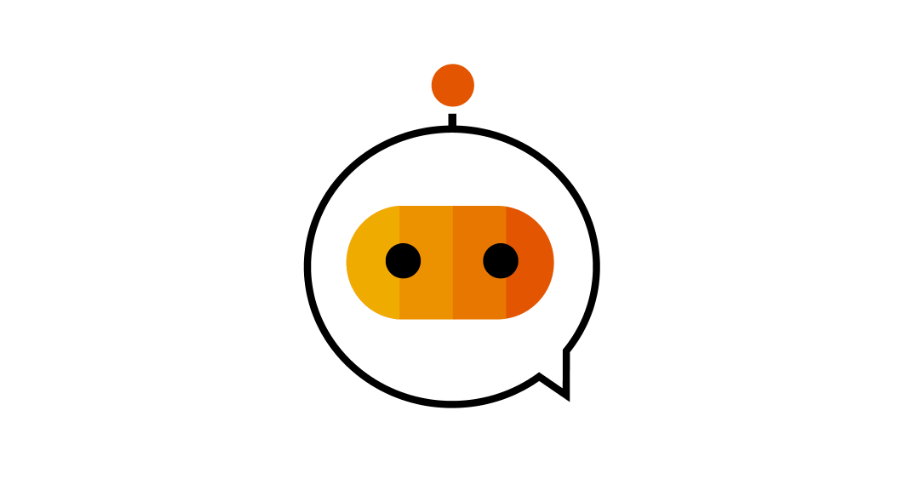 They are able to converse with a user in the same manner that a human would. It helps businesses improve the experience that their customers have with their site. In addition to this, it makes natural language processing (NLP) technology accessible in a variety of languages.
Therefore, conversational AI solutions are able to talk to your customers in any language they speak, regardless of the language they speak.
If you are already a user of SAP, then it won't take you much time to learn how to use this technology. It is able to rapidly and easily incorporate itself into the pre-existing SAP software stack. However, it is also capable of being included in solutions that are not provided by SAP.
Let's go over some of its most important characteristics:
Principal Attributes:
Powered by natural language processing
Fast time-to-market
Comes equipped with a robust analytics dashboard Capable of supporting a variety of languages
Come equipped with voice activation capabilities.
Pricing:
It is free to use. This platform is powered by the community, thereby allowing developers to construct an unlimited number of chatbots.
10. Passage AI
Last on our list is Passage AI. This is one of the best conversational AI platforms that makes the development of a deep conversational platform much simpler for you.
The conversational interface that they provide can be integrated into your mobile app or website. This conversational interface platform powered by artificial intelligence helps service agents do their jobs better and benefit their customers.
It frees service agents from mundane tasks and allows them to focus on core areas, such as providing a better customer experience.
In addition, you may use it with messaging services like Slack, Telegram, Facebook Messenger, and Kik to distribute it.
Additionally, an end-to-end bot builder is included with this platform. You will be able to provide automated responses to your customers' inquiries if you make use of this platform. The company claims that its system has demonstrated a level of accuracy in the field that is greater than or equal to 95%.
Here is a list of the most important aspects of this platform:
Principal Attributes:
Supports natural language processing in its native form for more than 100 languages.
Contains a single interface for bot creation, as well as training, deployment, and analytics.
Includes both speech and text capabilities.
Helps get reports on real-time analytics.
Pricing:
You can contact their sales team if you have any questions regarding the specifics of their pricing plans.
Wrapping it up…
So, there you have it: the list of 10 top Conversational AI platforms and Conversational AI tools for 2023. Select the one that fits your needs the best.
Know that conversational artificial intelligence platforms are proven to be a game-changer in a myriad of ways. Not only do they save your employees hundreds of hours of their time, but they also help them provide real-time support to your customers.
As a result, a great number of companies have already started utilizing chatbots and virtual assistants. However, businesses need to be really cautious while selecting their AI platform to avoid any problems in the future.
There are over 200 conversation AI platforms, making it challenging for businesses to select the right AI platform. It is crucial that you keep your business objectives in mind while selecting one.
If all this seems like a task, you can contact WeeTech solutions. We can help you with the best conversational AI platform for your business.