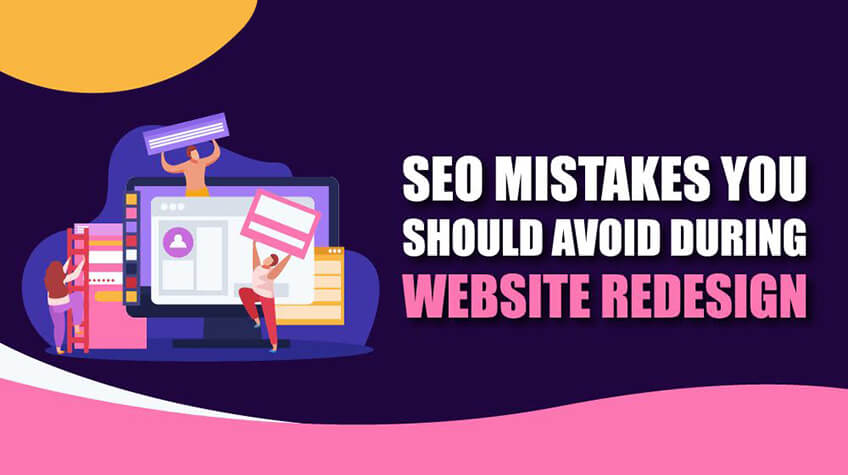 We are living in the digital world, where there is a lot of competition amongst web owners. Each owner tries to present their website in their unique ways.
Be it a large enterprise or a small business; a website depicts your business. It is a medium that helps to display your products and services to the world.
To stay ahead in this digital competition, it's essential to keep on redesigning your website regularly.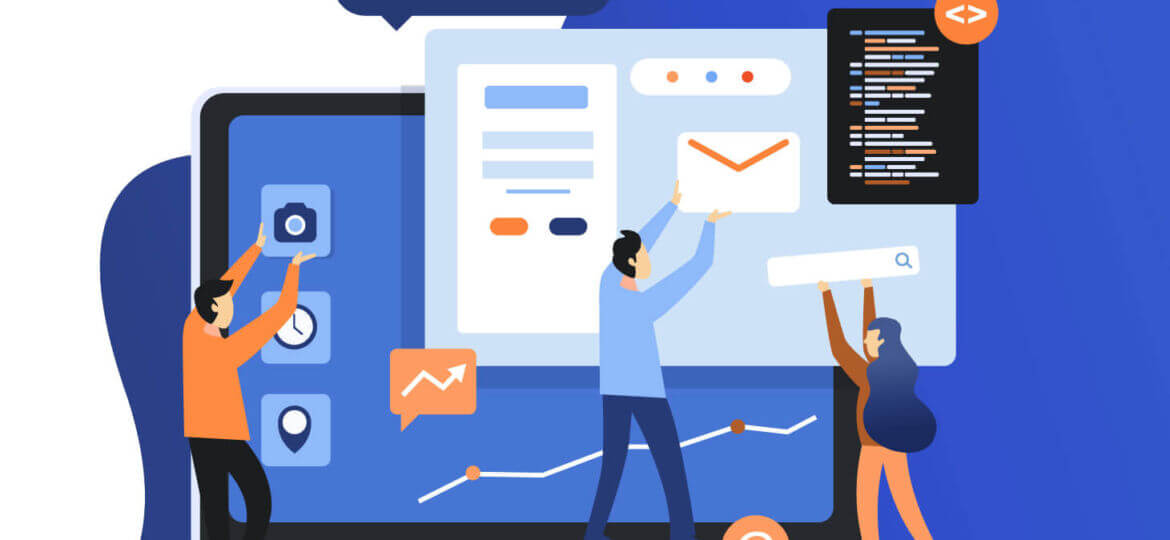 I have noticed many companies striving to achieve a good position in SEO (Search Engine Optimization) by resorting to website redesigning in all these years.
Redesigning the website is a very tedious process, which requires precise planning, writing, designing, implementing, and developing your website, before showing off your digital infrastructure to the world.
SEO plays a crucial role in the website redesigning process. It helps create awareness amongst the web developers and ensure that they work according to the SEO techniques for gaining the best results.
Being a website owner, ensure that your masterpiece is launched without hindrance, and it articulates the language of SEO. This will help in achieving the desired targets instantly with better customer satisfaction and conversions.
Let's peep into some common SEO mistakes made by web owners during the website redesign process.
SEO Mistakes to Avoid During Website Redesigning:
1. Redesigning Without Goals
The biggest blunder made by a majority of the companies is not setting goals before the website redesigning process. Your sitemap, content, and other changes should be made, taking into consideration the main objectives of the business.
Ask:
Redesigning goal: What are your long-term goals? What will be the duration of website success (after six months or a year) post the launch process?
Audience: Who is your targeted audience? What is the lead frequency of this audience?
Customer's Journey: What are the phases of customer experience, and what more is needed to progress from a lead to a conversion?
Core Areas: What are the essential factors that help you in achieving your goals?
Depending on the company's expected revenue growth and expansion, create your sitemap and content to gain a strong SEO.
2. Poor Navigation
Navigation is an influential aspect of a website, but it is missed out in a majority of cases.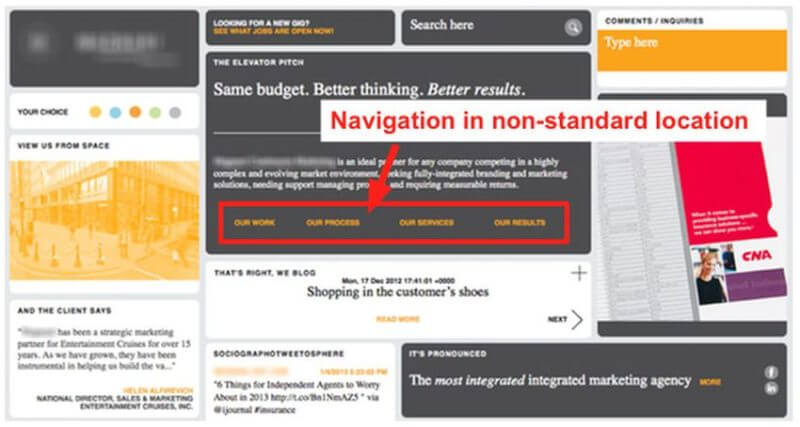 Few Navigational Mistakes:
Unfashionable or outdated navigation
Using generic contents or titles
Use of many drop-down menus
Use of buttons
Your website redesign should have horizontal navigation, which is ideal for easy access of information for users. That, in turn, leads to a decline in bounce rate, high page visit ratio, and high conversions.
Ensure that the navigation is at its best location, the labels are specific to the content stated, and drop-down menus are limited. Information is available easily with a finger-click for better usability.
Limited links and restricted use of buttons will raise SEO ranks since buttons are invisible to SEO because they cannot reach its texts. Descriptive and succinct navigation is the best.
3. Inaccessible Content
It's a common mistake for companies to underrate the "content" factor during the redesigning process. Users are frustrated when they are not able to access the content of the website easily.
Poor web design without considering the functions and website infrastructure can hinder your site SEO position.
Content is the soul of the website. Ensure its accessibility during the web redesign process. Logical and relevant content which is navigable with the help of a keyboard works wonders. Alternative text used in place of images, descriptive links, and appropriate captions to specify the content during the site renovation process is useful for site visibility.
4. Poor Mobile Experience
Presuming that your target audience uses desktops only to view your site is foolishness. Research by Statista indicates that 92.6% (4.32 billion) of active internet users use mobile devices for accessing the internet.
Hence, though your content is accessible to desktop users, consider making your website responsive to mobile users. From April 21st, 2015, Google termed mobile-friendliness as a ranking factor to motivate responsive sites. Redesigning the website for making it responsive to multiple devices will directly increase the accessibility of your content and make it popular amongst users.
Instruct your web developers to follow the ascending order of device size for redesigning the website, i.e., firstly redesign the website by making it responsive to mobiles, tablets, and lastly, desktops/laptops. Google's Mobile-Friendly Test tool is like a responsive checker tool that tests the website's responsiveness for other devices.
5. Your Website Is Not Secure
If your site is HTTP (Hyper-text Transfer Protocol), it's missing the "S" for security. Not installing an SSL (Secure Socket Layer) certificate on your website is a red signal for site visitors and disliked by SEO.
You may have observed that ever since Google termed all HTTPS (Hyper-text Transfer Protocol Secure) sites as a ranking factor, all the browsers started labelling HTTP sites as "Not Secure".

Redesign your site by securing it with Wildcard SSL certificate to prevent data breaches and hacker attacks. SSL certificates are encryption shields that secure browser-server communications.
SSL certificate providers like Cheap SSL Shop provide you with varied SSL certificate options to secure your digital web, thus ensuring that your site wins customer trust and increases sales and profits.
6. Prior Cost Analyzing
Never make the mistake of redesigning the website without proper planning of finances. Redesigning a website is like redecorating it all over again.
This requires ample finances depending on the redesigned style. The cost of a simple redesign by yourself varies between $0-$300; the cost of hiring a freelancer may range from $500- $5000, whereas hiring a web designing agency may increase the cost up to a maximum amount of $1,00,000 as per Thrive.
So, first check out the redesign plans by considering your company's goals and the other factors like functionalities, site responsiveness, database, and other CMS options, etc., and plan your finances accordingly.
7. Not Enough Quality Content
Apart from accessibility of content, quality content also matters for gaining a good position in SEO.
Tips for a Good Quality Content:
Thorough research on content
Ample sub-topics
A page consisting of 300 words approximately
Addition of audios and videos
Redesign your web with good quality content for customer interaction and engagement to turn them into customers.
8. Missing Calls to Action (CTA)
Are you not able to figure out why your network traffic is not converting into customers?
Did you check out why your CTA is not showing results?
There may be ample reasons like your CTA's are not noticeable, not optimized for small devices, complicated or using the wrong language, wrong colour options, etc., and the list goes on.
Add CTA's on all pages, interact with your customers with live chat options and email subscriptions for better knowledge of their needs. While redesigning your website, use targeted keywords, add CTA buttons, define and measure your CTA goals in Google Analytics and gain better conversions from your web traffic.
9. Pop-ups and Modals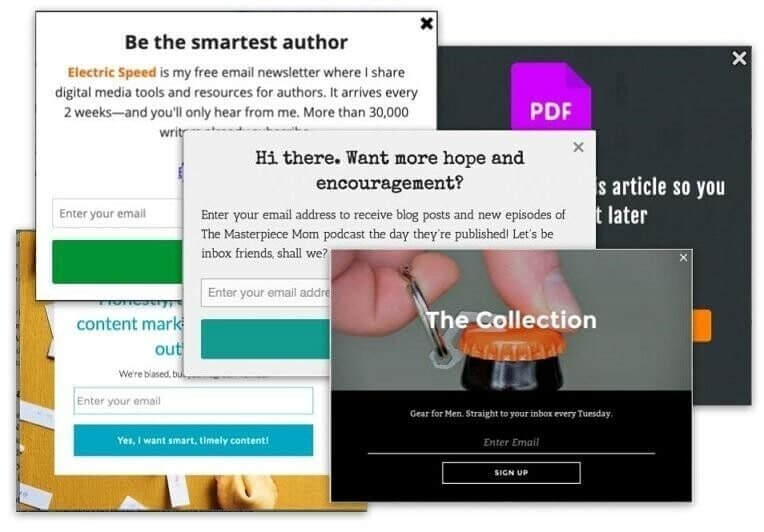 Pop-ups in the middle of the browsing process frustrate users. Their attention is diverted, and they get annoyed.
Tips to Increase Pop-ups Conversion:
Use creative pop-ups which focus on content
Keep pop-ups short and easy
Ask for less information
Appropriate timing of pop-ups
Select software comprising A/B testing of pop-ups, which help you to know which are ideal and which are useless. Delete the unnecessary ones while renovating your website.
Final Thoughts:
If your budget permits, hire a web designing agency for guiding you to redesign your website by adding essential and removing non-essential contents.
Make an SEO-friendly website that attracts visitors and ensures conversions. While redesigning your digital infrastructure, keep the above tips in mind for better sales and ROI. Best Wishes!!