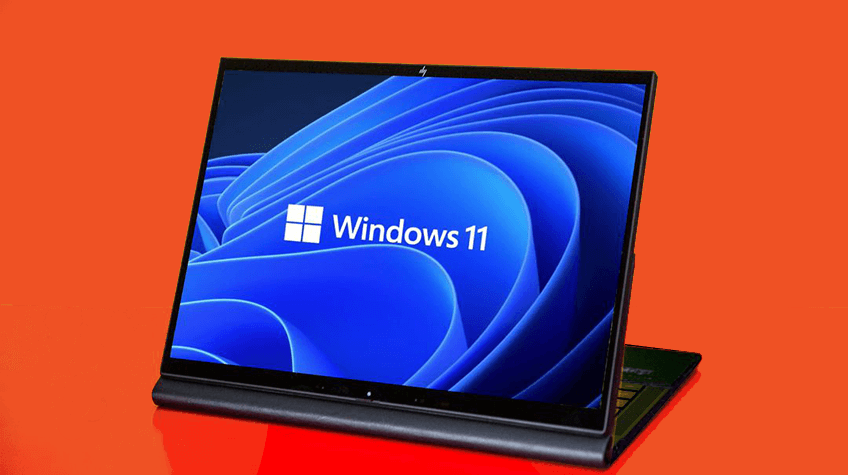 The tech giant Microsoft has officially announced Windows 11, the major software update after Windows 10. As per the tech giant, the update will be available later this year to all compatible PCs. It's significant because it promises a slew of new features, such as an entirely new layout (that is along the lines of a Mac), the ability to run Android apps on your PC, and an overall improved gaming experience.
You must have a lot of questions now that you know this. Well, worry not! We'll try to answer all the questions pertaining to Windows 11, from Windows 11 features to release date and everything else in between. Scroll down to read more…
What is Windows 11?
Microsoft's Windows 11 is an upcoming major version of the Windows NT operating system. Windows 11 was announced on June 24, 2021, with a release date of late 2021 expected. It is the successor to Windows 10, which was released in 2015. Windows 11 will be available to compatible Windows 10 devices as a free upgrade via Windows Update.
Windows 11 will feature a new user interface with updated colors and icons. Significant changes will be made to the Start menu and Taskbar and a major overhaul of the Settings app, a Widgets pane designed to deliver bite-sized chunks of news and reminders, and a vastly improved way to snap windows into place.
Furthermore, hardware-assisted security, which was previously optional in Windows 10, will be mandatory in Windows 11. This means Secure Boot and device encryption will be available by default to provide complete security against cybercrimes and online attacks.
Is Windows 11 currently available?
To a certain extent, yes! The company has introduced an early version of Windows 11 into the "beta channel" of its preview program, which means that if you jump through a few hoops, you can get a 1st look at Windows 11 right now.
Can we download Windows 11 right now? How?
Yes, you can download Windows 11 right now. To begin, you must register for the Windows Preview Program. You can do this with your PC already having Windows 10. Now go to Settings > Updates & Security > Windows Preview Program, then click Get Started.
When you link a Microsoft Account, you'll be asked to Choose Your Insider Settings. When prompted, select The Beta Channel and restart your computer. Following that, a new preview will be available in Settings > Updates & Security, and there you are! So, this is the way you can get an early build of Windows 11.
What new features does Windows 11 include?
In terms of features, Windows 11 has a plethora. The appearance of Windows 11 is one of the most noticeable changes. The Start menu has now moved to the center of your screen, from the bottom-left corner. The Taskbar will be centered at the bottom of the screen, just like the Dock on a Mac. This means Windows 11 will have a cleaner appearance without the Live Tiles. Also, you'll be able to access your personalized Widgets from the Taskbar.
Furthermore, you'll be able to install Android apps and run them natively on Windows 11. Aside from that, you will have an overall better gaming experience as a result of new Xbox app support for Xbox console features such as Auto HDR and DirectStorage. All this will make your games look better, and you'll be able to load them faster. In addition, Microsoft Teams will be more easily accessible (via the Taskbar) and integrated into more apps.
Related: Microsoft Plans to Buy Speech AI firm Nuance in $20B
What are the Windows 11 system requirements?
If your PC is already running Windows 10, then you'll definitely be able to upgrade it to Windows 11. But, if you want to be sure, then download the PC Health Check app right now, and run. You'll know whether or not your PC is compatible with Windows 11.
However, unlike Windows 10 that was designed to run on older hardware, Windows 11 requires newer hardware and won't install on older PCs.
Most PCs developed and sold in 2019 or later will be compatible with Windows 11, with a few notable exceptions. Older hardware will not be able to pass Windows 11's restrictive compatibility checks. For example, Intel 7th Generation Core processors are not on the list of compatible CPUs, nor are PCs built with AMD Zen 1 processors. PCs purchased in 2016 or before that are almost certainly unsupported.
Windows 11 also necessitates the use of a hardware security component known as a Trusted Platform Module (TPM), as well as UEFI firmware (no legacy BIOS allowed) and Secure Boot. TPM 2.0 support is built into nearly all PCs designed and built since 2015, though you may need to go into the firmware settings to enable it.
The following are the Windows 11 system requirements:
a 1 GHz, 2-core, 64-bit Windows-compatible processor.
4 GB of RAM.
64 GB of storage.
TPM version 2.0, UEFI firmware, Secure Boot capable.
Compatibility with DirectX 12 or later, with a WDDM 2.0 driver.
High definition (720p) display, 9″ or greater monitor, 8 bits per color channel.
Specific features necessitate additional requirements, such as:
an infrared imaging camera or fingerprint reader for biometric Windows Hello features.
a microphone for Cortana support.
How frequently will Windows 11 receive feature updates?
The most significant change in Windows 11 isn't even related to software. Instead, Microsoft's servicing schedule will now generate feature updates once a year, as opposed to Windows 10's alternate year feature update schedule.
The supported calendar (what Microsoft refers to as the Windows lifecycle) is also being pushed out, according to which, Microsoft is offering 24 months of support for Home, Pro, Pro Education editions, and Pro for Workstations, rather than the current 18 months. At the same time, IT staff in business and education can expect 36 months of support for the Enterprise and Education editions.
This is quite an improvement over Windows 10's unusual support schedule, in which only H2 releases receive three full years of updates. Additionally, security updates are expected to be delivered on the second Tuesday of each month.
Will Windows 11 be free to download?
Windows 10, like previous versions of the operating system, Windows 11 is likely to be a paid product. However, Windows 11 will be available for free as an upgrade to Windows 10. This means Windows 10 users will be able to upgrade their systems for free.
After its official release this fall, you'll be prompted to upgrade, and you'll have the option of switching to the new version or sticking with Windows 10, which will be supported until 2025.
Those who will need to purchase Windows 11 will have to wait for the price to be announced, as Microsoft has not yet announced prices for Windows 11 retail editions, but they are likely to be the same as the prices for corresponding Windows 10 editions.
When will Windows 11 be released?
Microsoft has not yet provided an exact release date for Windows 11; According to Microsoft's official website, it will be coming "later this year."
However, some rumors indicate that it will be available on October 20. If you're itching to get your hands on Windows 11, you can do so right now by downloading the public beta.
Wrapping up…
So that's it for Windows 11 features, the release date, and everything else you needed to know. Hopefully, you found this post useful. If you believe we have left something out, or if you have any additional questions pertaining to Windows 11, feel free to drop us a message.