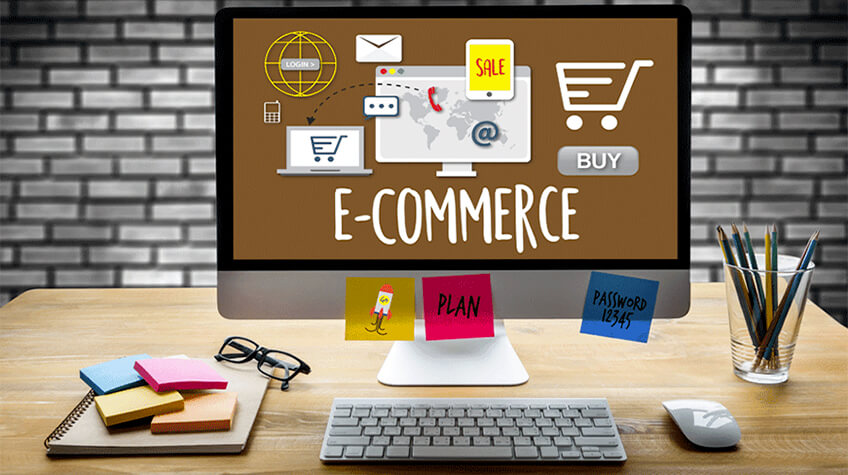 It is not surprising that eCommerce increased dramatically in 2020 as consumers turned to eCommerce platforms for everything, from grocery to apparel and utility purchases. The convenience of eCommerce, combined with this shift in consumer behavior, indicates a greater demand for online shopping following the pandemic.
As online business trends continue to influence day-to-day B2B operations, research predicts that B2B eCommerce site sales are expected to reach nearly $1.5 billion in 2021. Undeniably, eCommerce has become a profitable business option for many. However, running an eCommerce business is not easy, as there is huge competition online. There are more than 3 million online companies already competing with each other. The only way out to STAND OUT amidst competition is to employ the best eCommerce tools.
There are myriads of e-commerce tools available to choose from. However, it is advisable to select the best ones. Ecommerce tools can assist you in automating and simplifying a wide range of business tasks. Moreover, these tools help you make better use of your time and increase your efficiency. These tools can handle everything from website designing to servicing customers and inventory management. If you're looking for the best eCommerce tools, check out this post. Here, we'll go over the top 15 eCommerce tools to help you improve your online business.
Let's get started…
Table of Contents
What are eCommerce tools?
Ecommerce tools are the tools that help online business owners manage their online store more efficiently and effectively. These tools automate and streamline online business processes such as website design, customer service, production management, inventory management, and so on.
The Most Effective Ecommerce Tools for Your Company
Wondering which are the best E-commerce tools that you can use to maximize your profits and increase business efficiency? Scroll down to learn about the best E-commerce tools. Here we have rounded up the top 15 e-commerce tools for you.
Here we go…
1. Shopify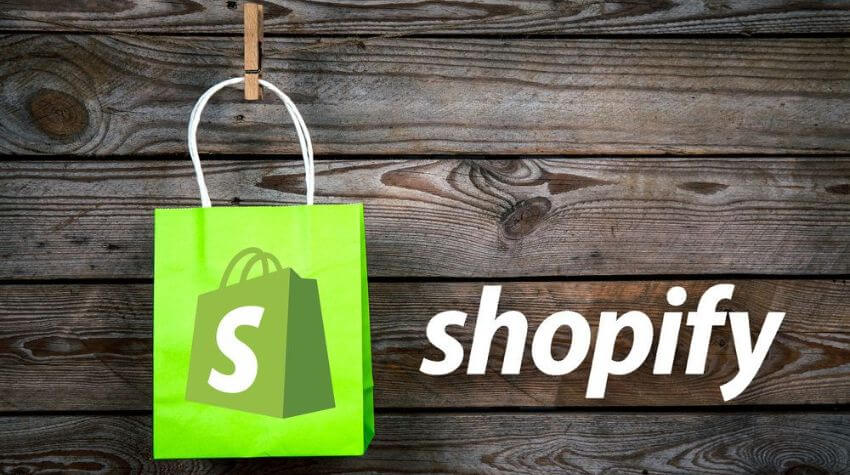 Shopify is at the top of the list of the best E-commerce tools. Shopify is a one-stop eCommerce solution for selling your products and services online. Take a look at the key features that make Shopify the best E-commerce tool out there.
Key Features:
A fully-hosted solution that handles everything from backups to updates.
Website builder with drag-and-drop functionality
Built-in marketing tools for running Facebook and Google campaigns
A centralized control panel for managing everything from orders to shipping and payments.
Shopify offers real-time shipping calculations and is compatible with more carriers.
Ease of inventory tracking.
Pricing:
You don't need to pay for setup.
Basic Shopify: $29/month
Shopify: $79/month
Advanced Shopify: $299/month
You even get 14 days free trial.
Pros:
Shopify stores are designed to be mobile-friendly.
Easy third-party payment gateways.
It has a mobile app for both iOS and Android users.
This platform includes product star ratings and reviews.
Amazon Marketplace integration.
With Shopify Plus, you get enterprise expansion.
It allows you to store unlimited files on all plans.
Order fulfillment and shipping capabilities are extensive.
Amazing site performance.
Professional help from Shopify experts is available, they help you establish your online store and manage your SEO.
Cons:
You need to pay high prices to enjoy advanced features.
Visit: Shopify
2. BigCommerce
BigCommerce is a cutting-edge e-commerce platform. It supports HTML, CSS, and Javascript themes that are fully customizable. Here are the reasons for the popularity of BigCommerce.
Key Features:
Drag-and-drop design elements
With an open SaaS platform, you have the freedom to innovate.
BigCommerce allows you to build a mobile-friendly eCommerce store.
It enables you to sell across multiple channels.
Integration with third-party apps is simple.
Analytical power for valuable customer insights
Customizable, SEO-friendly URLs help increase traffic.
Google Cloud Platform provides best-in-class uptime and server response.
Coupons, digital wallets, and other storefront conversion features
Pricing:
Standard BigCommerce: $29.95/month
BigCommerce Plus: $79.95/month
Pro BigCommerce: $299.95/month
For the Enterprise plan, you need to contact the company directly.
You even get a 15 days free trial and a 10% discount on annual plans.
Pros:
Easy to use
It allows you to create a WordPress site with a complete back-end platform.
You can sell across multiple channels.
Order Management and shipping management.
Customizable, SEO-friendly URLs help increase traffic.
Flexible, reliable, and secure platform.
Comes with tons of built-in features.
Cons:
Visit: BigCommerce
Related: 8 Most Used Free Tools for Promoting Small Business Online
3. WooCommerce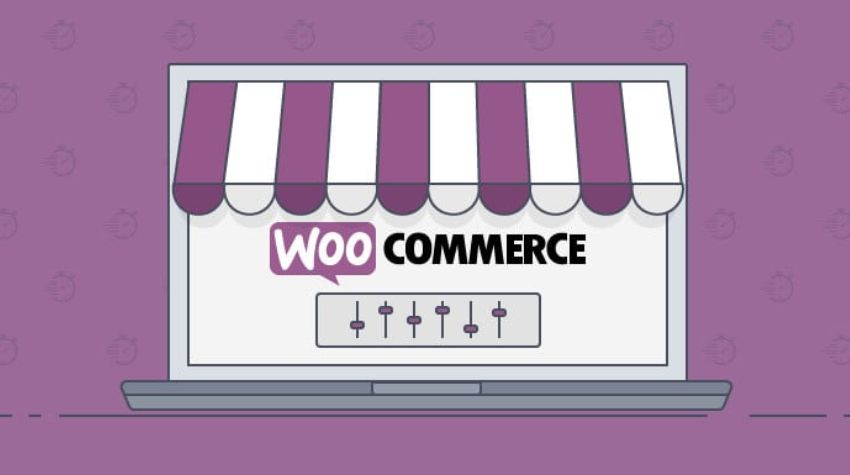 WooCommerce is one of the top eCommerce tools, accounting for more than 29 percent of the e-commerce market. To download and install your WordPress site, it is a completely free eCommerce platform. You can customize your store by choosing from the more than 300 extensions available in the WooCommerce Extensions Store. It is designed specifically for those who want to add eCommerce functionality to their WordPress websites.
Wondering what makes it more popular?
Take a look at its wonderful features.
Here we go…
Key Features:
It seamlessly combines commerce and content.
WordPress integration is a breeze.
It is a completely open-source tool managed on GitHub.
It is built with a REST API, it is scalable and can integrate with almost any service.
Pricing:
There is no setup or monthly fees with WooCommerce Payments.
For each transaction made with a credit or debit card issued in the United States, you pay 2.9 percent plus $0.30. There is an additional 1% fee for cards issued outside of the United States.
If you want to improve the store experience, you must purchase certain features.
Pros:
It's easy to use and implement.
Payment Processing Built-In.
A wide range of themes available.
An open-source eCommerce tool that can be completely customized.
Optimized for search engines.
Easy integration of marketing tools.
It has a built-in blogging feature.
You can list unlimited products and product photos.
Cons:
It is more difficult to set up than other eCommerce stores.
Visit: WooCommerce

4. 3dcart
3dcart is an unrivaled eCommerce tool that offers a wide range of plans to suit all types of online stores. Without 3dcart, our list of the best E-commerce platforms would be incomplete. Check out the features of 3dcart here.
Key Features:
100+ payment processors supported.
Over 200 built-in features.
50 free themes.
Full access to your store's HTML and CSS for customization.
Pricing:
3dcart BASIC: $29monthly
3dcart PLUS: $79monthly
3dcart PRO: 229monthly
3dcart Enterprise: Starts at $799monthly
Pros:
Allows you to list an unlimited number of products.
Shipping costs are calculated automatically.
An all-in-one hosted eCommerce solution.
SEO-friendly website builder.
VISA PCI certified security.
Online chat and ticket support are available 24×7.
Cons:
Advanced customizations necessitate knowledge of HTML and CSS.
Visit: 3dcart
5. UltraCart
This is yet another great eCommerce tool that allows you to create an online storefront and start selling right away. It helps businesses regardless of how many products they have or how much experience they have. It is considered ideal for those who want to add a store to an existing website. Here are the wonderful features that UltraCart offers.
Key features:
Prepared for mobile commerce.
Use any domain name for your StoreFront.
Web-based Website builder.
StoreFronts is built from the ground up to be customizable, allowing you to express your brand.
Helpful integrations with payment and fulfillment providers without costly add-on.
Pricing:
Small: $49.95/monthly
Medium: $79.95/monthly
Large: $229.95/monthly
Enterprise: $499.95/monthly
Pros:
Mobile-friendly responsive design and checkout themes.
Multiple storefronts.
Multi-language support.
Cons:
Necessitates development skills.
Visit: Ultracart
Also see: 10 Best DevSecOps Tools to Secure Your Application
6. Magento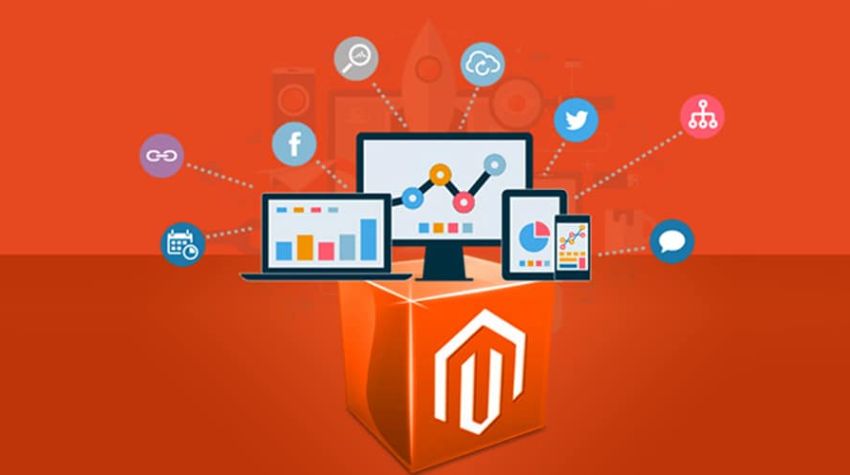 Magento is one of the best e-commerce tools. It provides online merchants with unparalleled flexibility and control over their e-commerce store's content, appearance, and functionality. It uses next-generation technology to help you create one-of-a-kind eCommerce experiences for your customers. It not only allows you to create your store, but it also allows you to manage it and track your orders. Here are the main features that make Magento one of the best E-commerce tools.
Key Features:
It enables you to create one-of-a-kind shopping experiences.
It allows for complete customization and seamless third-party integration.
Assists with reporting and analytics.
Simple inventory and order management.
Pricing:
The Magento community edition is open-source and free.
It has several paid options, for that you need to contact the company directly.
Pros:
Drag-&-drop setup.
Easy-to-use interface.
Next-generation technology.
Cons:
You'll find its paid version a bit expensive.
Visit: Magento
7. ProProfs Help Desk
ProProfs Help Desk is a well-known online help desk software that is hosted on IBM's cloud platform. You can quickly track, prioritize, assign, and resolve all support tickets with a shared inbox. Moreover, it allows you to respond to every customer's email as quickly as possible. Take a look at its unrivaled features.
Key Features:
Real-Time Chat
Reporting/Analytics
Self Service Portal
Service Level Agreement (SLA) Management.
Multi-channel communication.
Shared inbox for easy collaboration.
Built-in Knowledge Base and Live Chat.
Pricing:
ProProfs Help Desk has both free and paid versions. With the free version, you get to enjoy limited features, while the paid version allows you to enjoy unlimited features.
ProProfs Help Desk Premium Plan: $15.00 per month, per user.
Pros:
It is easy to set up and doesn't require expert training.
Easy to set up; it doesn't require expert training
User-friendly interface
Hosted in the Cloud Internal integrations such as Knowledge Base, Live Chat, and Survey.
Cons:
Visit: ProProfs Help Desk
8. JungleScout
Jungle Scout is an amazing eCommerce tool for anyone looking to start selling on Amazon. With JungleScout, you can build and grow your Amazon business from the ground up. You can do anything, from product research to product launch.
Want to know more about its features?
Take a look…
Key features:
View the most recent Google Trends.
Get a look at the ranking's historical trends.
Find out about price trends in the past.
Product listing optimization requires keyword research.
Analytics software for tracking daily sales, revenue, and other important business metrics.
Targeted email campaigns to increase sales or promotion.
Pricing:
Jungle Scout Basic: $29/month
Jungle Scout Suite: $49/month
Jungle Scout Professional: $84/month
Jungle Scout Web App & Extension: $69/mo or $49/mo (For Annual Plan).
Pros:
User-friendly interface.
Comprehensive product data.
Easy to integrate.
Provides Amazon product sales & revenue data.
Let you track product performance to analyze trends.
Discover competitive & market intelligence data easily.
Cons
It should provide more information about suppliers.
Inventory management becomes a little more complicated when you have thousands of products to manage.
Visit: JungleScout
9. Big Cartel
Big Cartel is an excellent eCommerce platform that allows you to easily create a one-of-a-kind online store and sell your products and services. It is an easy-to-use e-commerce tool that simplifies the process of creating your own store and running your business online. It is designed specifically for artists and creative individuals who want to sell their work through eCommerce stores. Here are some of the great features.
Key Features:
Big Cartel has a mobile app for iOS and Android that allows you to manage your store while on the go.
All sites include SSL encryption, which means that all information sent and received from your website is encrypted.
SSL encryption is included in all sites, which means that all information sent and received from your website is encrypted.
It allows you to manage your store, update your products, and fulfill orders.
All-Big Cartel pages are SEO-friendly.
The Big Cartel dashboard allows users to send purchase confirmation emails to customers, track orders, print shipping labels, and export order history in bulk as a CSV file.
Allows you to choose an affordable business plan that meets your requirements.
Pricing:
Big Cartel offers a free version for up to 5 products.
Big Cartel 50 Products: $9.99/ monthly.
Big Cartel 500 Products: $19.99 per month.
Pros:
The only free eCommerce builder that allows you to set up and sell online.
The layout of the online store is clean, with simple navigation and user-friendly prompts.
Ideal for artists selling one-of-a-kind pieces.
Cons:
Coding is required to go beyond the builder's limitations.
The features lack depth and are of poor quality.
Visit: Big Cartel
10. Oberlo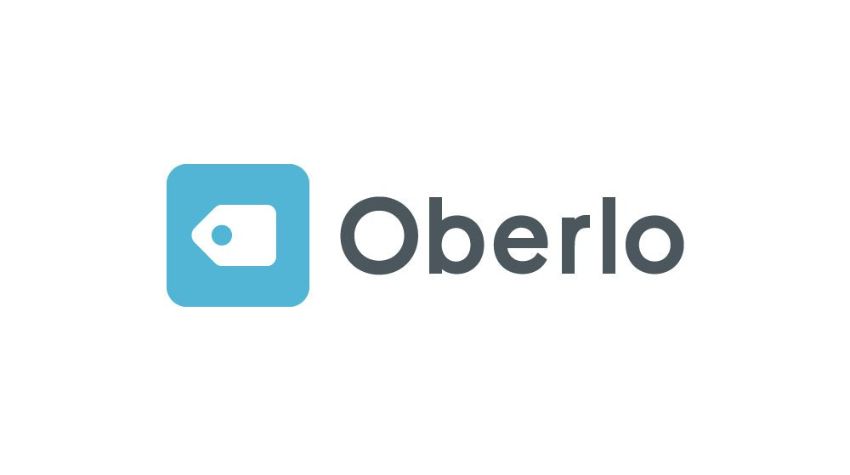 Oberlo is one of the best e-commerce tools available for online business owners. It is a dropshipping app that integrates with Shopify and AliExpress, making it easier for dropshippers to find, add, and ship products directly to customers.
It has a simple and user-friendly interface, making it one of the best eCommerce tools available. Oberlo simplifies the entire process of adding, customizing, and tracking your products. Moreover, it offers advanced features like tracking sales, finding alternate suppliers, and so on.
Take a look at its features that make this tool one-of-a-kind.
Key Features:
AliExpress products are simple to import.
Inventory updates for your online store are automated.
It is designed with a global audience in mind.
Analytics allows you to track the progress of your Shopify store.
Pricing:
Oberlo Starter Plan: Free
Oberlo Basic Plan: $29.90 per month
Oberlo Pro Plan: $79.90 per month
Includes a 30-day free trial and an indefinitely renewable free plan.
Pros:
Importing products in a timely and secure manner.
Modern dashboard with an easy-to-use interface.
High-quality app with a handy Chrome extension.
Order processing and fulfillment are automated.
Regular product synchronization.
Capability to scale.
A plethora of learning resources, video tutorials to learn using it.
24×7 customer support.
Cons:
Only Shopify stores are compatible.
Items can only be imported from AliExpress.
11. Ecomdash
Ecomdash is one of the best cloud-based inventory management software that makes it simple to sell your products. It allows you to automate dropshipping to avoid the hassle of manually sending out sales orders with fulfillment details. Besides, it includes a plethora of features such as inventory sync, order management, and so on that can make managing the store more effortless for you.
Take a look at some of the best features of Ecomdash.
Here we go…
Key Features:
Dropship management across multiple warehouses.
Inventory management across multiple warehouses.
Barcode scanning.
Barcode generation.
40+ reports, including restock forecasting.
Users can also tag products and organize them in the system according to various categories and groups.
Ecomdash can also be integrated with major eCommerce shopping cart services like Magento, Etsy, WooCommerce, and Shopify.
Pricing:
Ecomdash's tiers are based on sales order volume, which is as follows:
0 – 30 orders: Free
31 – 100 orders: $25
101 – 500 orders: $75
501 – 2,000 orders: $175
2,001 – 10,000 orders: $350
Pros:
Monitoring and management of product inventories are adaptable and straightforward.
Product Listings are accelerated and centralized.
A cost-effective and scalable sales solution.
Cons:
Ecomdash natively integrates with a limited number of third-party services, but some notable large companies are missing from the list that integrates with most other platforms.
Pricing is based on order volume, with a relatively low threshold for the cheapest plan.
Visit: Ecomdash
12. Ecwid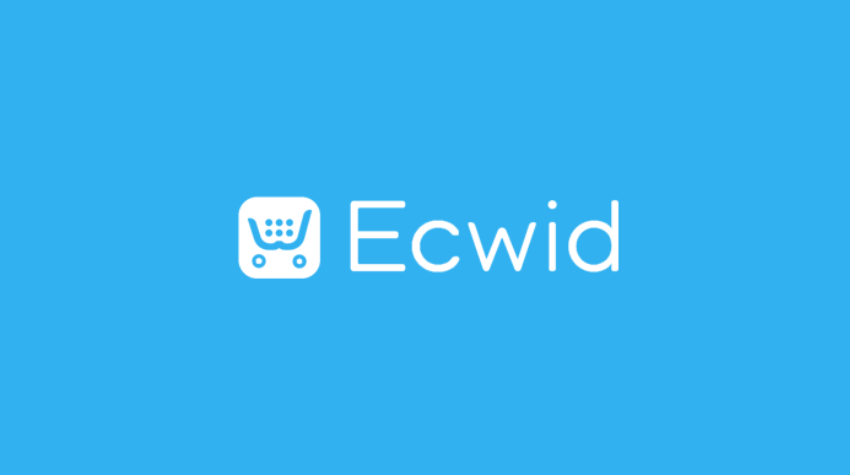 Ecwid is one of the best eCommerce tools that allows you to create and manage a full-fledged eCommerce store easily. It provides limitless storage and bandwidth with no transaction fees. Ecwid is compatible with the majority of CMSs (content management systems) as well as social media platforms such as Facebook.
This means that you can have an existing website and still use the shopping cart to make money with the store. You can also sell on social media. WordPress, Drupal, Wix, Weebly, Yola, Tumblr, and Squarespace are among the platforms that are supported.
Take a look at the best features of Ecwid.
Key Features:
A fully functional online store.
A Facebook store.
A mobile-responsive shopping cart.
Unlimited bandwidth.
An excellent free starter site for the ones who don't already have one.
Pricing:
Ecwid Starter Plan: Free for up to 10 products.
Venture: ₹700/ monthly (₹ 560/month paid annually)
Business: ₹1500/ monthly (₹ 1200/month paid annually)
Unlimited: ₹5000/ monthly (₹ 4000/month paid annually)
Pros:
It's simple to use, and once set up, anyone can easily add the stock.
Postage is simplified, so there's no need to worry about complicated instructions.
More advanced options are available if you have someone who can do it.
Cons:
There could be more design elements to make it more unique.
Some things are difficult to locate, and some options take time to sort through.
Visit: Ecwid
13. CoreCommerce
CoreCommerce provides all businesses with a comprehensive, secure, and customizable eCommerce solution. It is one of the best eCommerce tools that can be customized to meet your specific needs. You can use it to create a new store or convert an existing website into a store.
Wondering what all it offers?
Take a look at its most stunning features.
Key Features:
Drag-&-drop setup.
Inventory Management.
Content Management.
Third-party Integration.
SEO Management.
Pricing:
Free Trial: Available
Starting from: $19.00/month to $540 per month.
Pricing model: Free, Subscription
Pros:
CoreCommerce has a robust feature set and an excellent customer support team.
Easy-to-use e-commerce tool.
Excellent customer service.
Inventory management and order fulfillment are a breeze.
Cons:
Filtering out fraudulent orders can be difficult.
There is no way to search for customers by state.
Visit: CoreCommerce
14. CS-Cart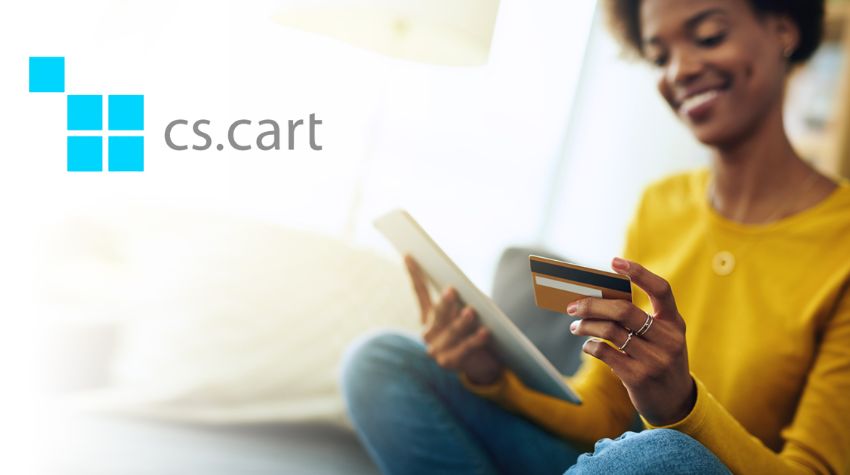 This is the best eCommerce tool for controlling product options, such as creating option combinations, adding images for each option variant and combination, and applying weight and price modifiers. It has been powering over 35,000 stores for the past 14 years. CS-Cart Multi-Vendor is a top-rated marketplace software on Capterra that allows you to gain significant attention from your customers as well. It also has over 500 features, some of which are built-in, and the rest are add-ons.
Here are the features of CS-Cart.
Key Features:
Easy-to-use layout manager.
Customizable.
Affordable solution.
Pricing
CS-Cart Multi-Vendor: $1450
CS-Cart Multi-Vendor Plus: $3500.
CS-Cart Multi-Vendor Ultimate: $7500
Pros:
SEO friendly with a very neat design
Frequent update release that keeps store up to date
Wide range of third-party add-ons.
Fast, secure, and stable tool.
Multi-vendor software.
Cons:
Lacks common payment system for third-party add-ons.
The upgrade process is a bit slower.
Visit: CS-Cart
15. PrestaShop
Finally, we have PrestaShop. It is yet another excellent e-commerce tool that is available for free to online merchants. It makes it simple to create an eCommerce website.
Here is what it offers to you.
Key Features:
The most interesting aspect of PrestaShop is that it can compete with Shopify and WooCommerce in terms of features.
Offers unlimited resources to help you start your online store.
Easy-to-use tool.
Easy Emailing, Logistics, Delivery, and Payment.
Pricing:
PrestaShop is available for free.
Pros:
Secure, scalable, flexible, and sustainable eCommerce tool.
It includes more than 600 features and over 5,000 modules and themes.
Customizable solution.
Cons:
Scaling your store can be a bit challenging.
Visit: PrestaShop
16. SyncSpider
With all these super-useful eCommerce tools multiple marketing and sales channels, you will need to synchronize all of them. Why? Because only with synchronization will you get the most of it. The 21st-century business is focused on multichannel sales, and the only way to accomplish it is with iPaas solutions, such as SyncSpider. It allows you to sync all apps, databases, eCommerce marketplaces, and platforms without one single line of code. It makes tracking orders, customer support, marketing activities, and shipping much more efficient and less time-consuming.
Key Features:
The Windows database connector – Used for connecting local databases to a growing catalog of online apps.
Multichannel Inventory Management – Used for auto-syncing products and orders across all the eCommerce channels.
White label solutions – The option to redesign and resell SyncSpider's innovative software to meet the customer base's needs.
SyncSpider DataHub – Big data management. An option for storing, sharing, changing, exporting, importing, and managing all data effortlessly.
Pricing:
Starter: Free Forever, $7.5/monthly, or $24/monthly
Pro: $49/monthly, $82/monthly, or $132/monthly
Agency: $207/monthly or $332/monthly
Enterprise: $497 or $625/monthly
Pros:
Hundreds of integrations
Option for 100% customization
24/7 customer support
No coding experience required
The depth of the integrations
Acceptable price
Cons:
It takes a bit of time to understand and set the workflows if you are new to automation, but you have excellent customer support to lead you step-by-step and help you go through the process.
Visit: SyncSpider
Final Thought…
So, these are the 15 best E-commerce tools for you. Hopefully, these tools will help you improve your efficiency and profits. These online tools can assist you in creating visually appealing stores and efficiently manage them to capture your customers' attention. The best thing about these tools is that you can use these tools to carry out all of your store operations without any technical knowledge.