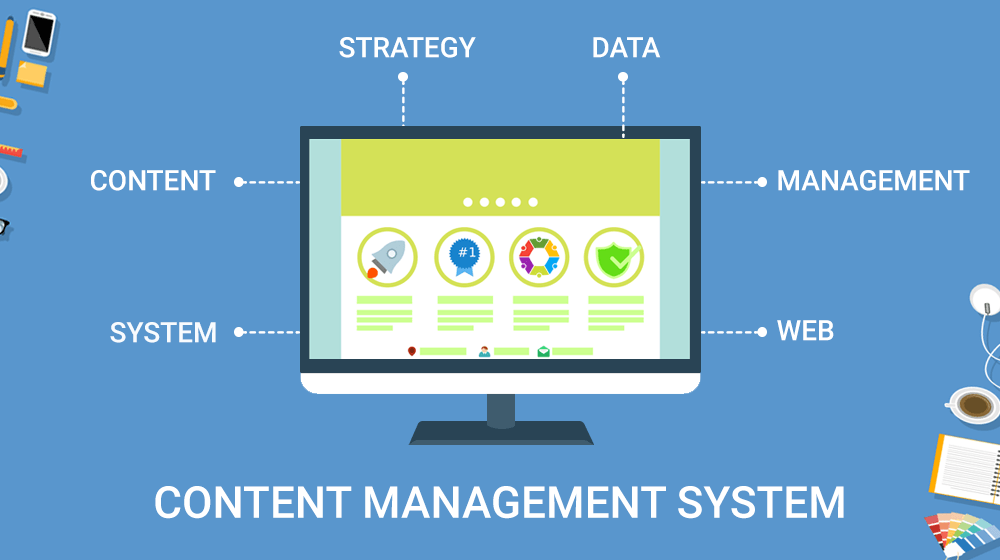 What is Content Management System?
CMS is set of programs or software developed with the purpose of creating and managing the digital content. CMS is useful for management of business content and also the website content. It gives all the required capabilities and allowances to the users to manage their data, content or any other information pertaining to website project or internet application in the most effective way.
CMS majorly helps in managing the content accurately. The aspects looked up in Content Management by CMS covers archiving, creating, editing, publishing and collaborating on, reporting, distributing website content, data and information.
There is a purpose and motive of all the business firms in regards to using the CMS for effective functioning of their internal operations. The purpose and use of CMS in business operations is as follows:
Multiple editors are always a hurdle in managing the content well. In that case it is advisable to not to give the website editing access to various people but to only limited number of people and for them too the focus should be laid upon only those areas of the site which needs to be updated.
Updating the website content becomes easy for you and can be done instantly by you without depending on anyone.
Using CMS, there won't be the need of creating template for each new content; you can instead reuse the same content for the creation of various pages. This will also give your site a consistent look.
The CMS is quite useful for all the users as it provides them with regular updates and also various training tools which make them aware on how to use new functionality.
CMS leads to separate the content of the website from its design. This enables the marketing team to emphasize more on producing increased and quality content to drive website traffic and also to improve SEO which will ultimately increase the conversion rates.
All the required tools for marketing like SEO, email marketing, social media marketing, blogging and all other tools useful for online strategy can be managed and included under one roof which is CMS.
CMS also gives complete security and protection to the website.
Planning a User- Friendly CMS backend:
All the developers should ensure to create user friendly Content Management System as only then the users will enjoy using the software. User friendly CMS not just offers security but it also the major source of handling and editing the site. User friendly CMS will supply with lot of features which can be utilised for quick editing and will be compatible for the plug-ins. The User friendly CMS should have all the below mentioned features:
It should be easy to use.
It should be completely secured and protected.
Multiple admins should be able to access it well.
It should be intuitive.
It should be flexible enough to be customised as per the business needs.
No matter how much user friendly CMS is, but it should be handled only by those individuals who are well aware all the technicalities of managing a CMS. Only then effective management of the software will be possible.